I have dedicated this page to movies that I have watched in 2017 (these have to be fairly current movies from this year or late last year to make the list). Newest movies are at the top. My goal this year is 40 movies, half in a theater. 
Alien: Covenant,  7 – I liked most of it, but I just don't understand why spaceship crews in the Alien movies have to be so stupid. There were dozens of ways that everything that went wrong in the movie could have (should have) been prevented.
Get Out, 8.5 – A very smart mystery thriller. I will freely admit that I  didn't guess what was going to happen.
Monster Trucks, 7 – Cute movie- really more for kids. Boy meets monster, boy befriend's monster, adventure ensues.
A Dog's Purpose, 8 – Really liked this. I think it's too bad that critics decided to lambaste the entire movie. Great message, enjoyable storyline and solid acting.
Guardians of the Galaxy, Vol 2, 8.5 – Loved it. I don't think it's as good as the original, but I don't know how it could be. James Gunn really has a knack for making this kind of fun work.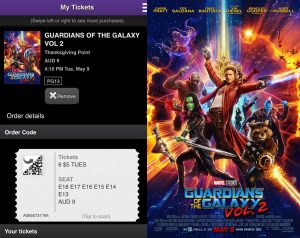 La La Land, 7 – Very enjoyable. Not all actors are singers, but that's okay. The ending is hard to take but sometimes there are two dreams and they simply can't co-exist.
The Founder, 8 – Spectacular in man ways. I really relate to Ray's ambition but not his ruthlessness. Well crafted, well acted and powerful.
Girl on the Train, 7.5 – Pretty good mystery thriller. Reminded me of what lies beneath.
Hidden Figures, 8 – Inspiring. I'm not a huge fan of the way history is embellished to make certain points even if it does make a more emotionally satisfying journey.
Fantastic Beasts and Where to Find Them, 7.5 – Much better than I was expecting. It's nice how they try and retain continuity throughout the HPU.
Ghost in the Shell, 6.5 – Certain visual elements are very loyal to the original Anime and that was appreciated. Casting was a strange choice (especially given that the Major was Japanese before her… transition). The original was also much more subtle whereas the new movie sort of yells "Are you still human with only your brain in a robotic body??!!" Still a fun watch.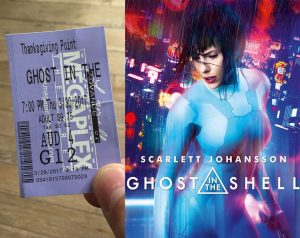 Beauty and the Beast, 8.5 – Great remake. I thought the "gay" controversy was blown way out of proportion (nothing is this movie is inappropriate). They kept the great elemts from the original cartoon and still manged to make this movie exceptional on its own terms.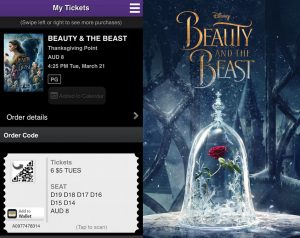 Before I fall, 7 – Sort of a modern Groundhog Day. Certainly more current, visceral. These kinds of movies always make me think about our limited perspective.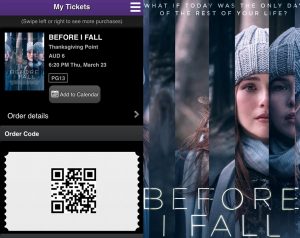 Assassin's Creed, 6 – Sort of a cool mess.
Kong: Skull Island, 7 – Ultimately forgettable, but thrilling to watch.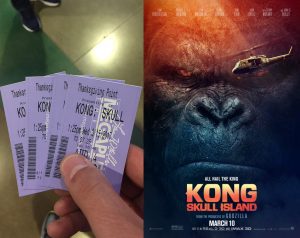 Logan, 7 – Intense but disappointing in many way. It's sad to watch a hero deteriorate.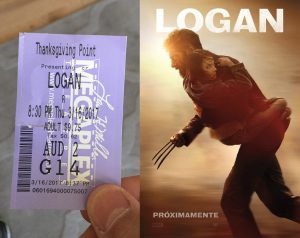 Queen of Katwe, 8.5 –  Based on the true story of Phiona Mutesi and the game of Chess. Fantastic acting and absolutely recommended (I'm a sucker for a good Chess movie though).
Masterminds, 7 – Better than I thought it would be. Lots of funny moments moments mixed with lots of not funny moments.
The Light Between Oceans, 7.5/10 – Absolutely heart wrenching. Just when you think it can't get more emotionally distressing they find a way to take to the next level. Despite it's excellence, it's almost too sad to recommend.
Arrival, 8.5 – Wow! What a great story. Great science fiction with a super twist.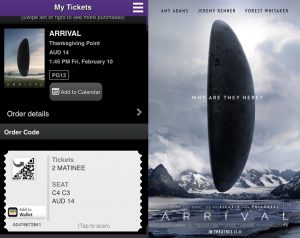 Inferno, 6.5 – I'm not sure I even understand this series anymore. At lest they stopped the virus.
Jack Reacher: Never Go Back, 7/10 – Not a bad effort but Tom Cruise is starting to show his age a bit (it's fine- he has to age).
Split, 7/10 – Intense and disturbing. Somehow I failed to understand the twist and the movie progressed almost exactly as I expected (perhaps a testament to my deranged thinking?).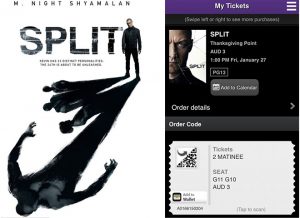 Keeping up with the Joneses, 6 – Mr. and Mrs. Smith minus anything that made that movie enjoyable. Some funny moments but, for the most part, a solid dud.
Miss Peregrine's Home for Peculiar Children, 6.5  – A Peculiar movie with some confusing undertones.
Pete's Dragon, 6 – Fairly painful remake.
The Accountant, 7 – Enjoyable with a nice twist at the end.
Storks, 6.5, – Cute, but I found Andy Samburg as annoying as ever.
Ben-Hur, 6/10 – Unfortunately this movie fails to excite in the way the original did. However, I liked that the new version was less about revenge in the end- that was a nice touch.
Sully, 8/10 – Slow paced, but thoughtful.
Deepwater Horizon, 7.5/10 – This is an intense & often gut wrenching movie.
Passengers, 8/10 – This movie got blasted by critics but I thought it was a pretty good sci-fi story with some interesting philosophical questions.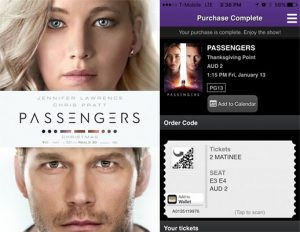 Magnificent 7, 7/10 – A solid remake, however not magnificent.