I have dedicated this page to movies that I have watched in 2017 (these have to be fairly current movies from this year or late last year to make the list). Newest movies are at the top. My goal this year is 40 movies, half in a theater. 
Jack Reacher: Never Go Back – Not a bad effort but Tom Cruise is starting to show his age a bit (it's fine- he has to age).
Split, 7/10 – Intense and disturbing. Somehow I failed to understand the twist and the movie progressed almost exactly as I expected (perhaps a testament to my deranged thinking?).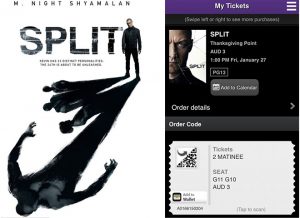 Keeping up with the Joneses – Mr. and Mrs. Smith minus anything that made that movie enjoyable. Some funny moment but, for the most part, a solid dud.
Miss Peregrine's Home for Peculiar Children – A Peculiar movie with some confusing undertones.
Pete's Dragon – Fairly painful remake.
The Accountant – Enjoyable with a nice twist at the end.
Storks, 6.5, – Cute, but I found Andy Samburg as annoying as ever.
Ben-Hur, 6/10 – Unfortunately this movie fails to excite in the way the original did. However, I liked that the new version was less about revenge in the end- that was a nice touch.
Sully, 8/10 – Slow paced, but thoughtful.
Deepwater Horizon, 7.5/10 – This is an intense & often gut wrenching movie.
Passengers, 8/10 – This movie got blasted by critics but I thought it was a pretty good sci-fi story with some interesting philosophical questions.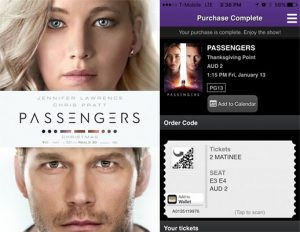 Magnificent 7, 7/10 – A solid remake.