The other night I was driving down State Street in Orem (right across from University Mall, actually). There was something in the road ahead of me that looked like a shoe. The "shoe" was pretty low and I figured it would be no problem to drive right over it. Wrong! As I rolled over it I heard something that sounded like an explosion followed by some terrible metal grinding. At first I thought my tire had blow out but after the initial shock of the noise dissipated the car seemed to handle okay. I made a u-turn and negotiated back to the item in question. I pulled over in the Big 5 parking lot and ran out to grab the offending road debris. Guess what I found?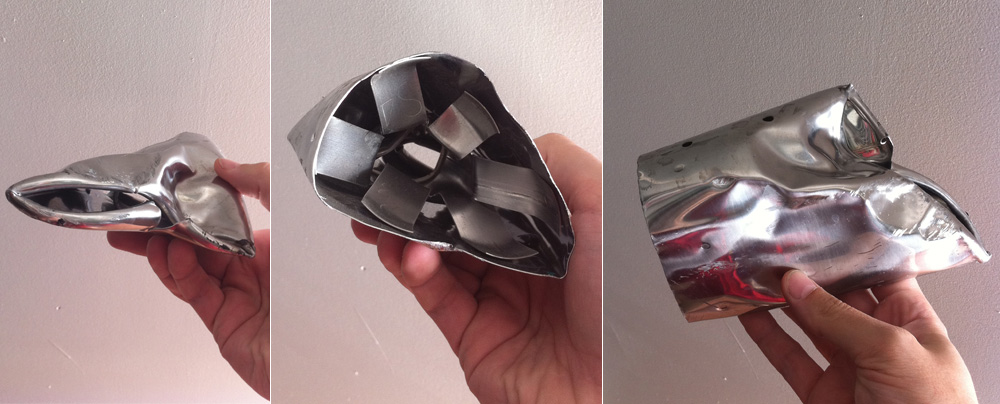 Yep, someone's crappy aftermarket exhaust tip. I looked my car over for damage but didn't see anything out of the ordinary. I'm pretty sure it was already well flattened by the time I took my turn, but in retrospect this piece of junk was not a good thing to roll over. I still have no idea what I heard or what exactly happened. There was no indication of an accident or anything so I assume this exhaust tip just gave up and fell off. Please, if you're going to try and do a half-ass job of making  your car look nicer at least do a half-ass job of securing your aftermarket mods.
BTW- if you're the owner and you'd like this back just let me know. I'd be happy to hurl it at your car. Normally I'm pretty laid back, but this experience annoyed me.
---
Posted by Cam, September 4, 2011