So the first step in this project was to get a baseline dyno from the shop where the car will be tuned. On Friday I took the car up to Premier. I had the opportunity to meet Brock and Heath and see the shop- great guys with a great setup.
We put the car on the Dyno and did a couple of pulls and the numbers came back around 600rwhp which seemed too low (it appeared that the boost controller & meth might not have been coming on initially). Heath let the car cool down and bit and then we did a run where we verified the car was using the meth tune.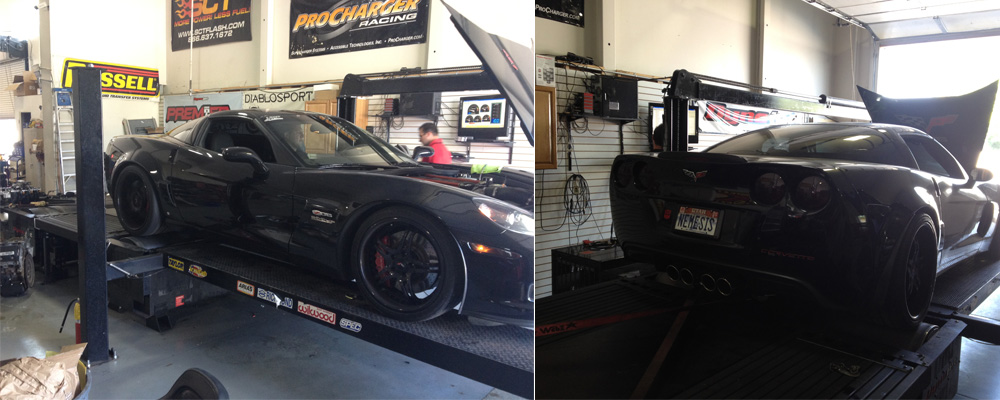 On the best run the Vette put down 635rwhp. Better than before, but still way less than I was expecting (or had gotten using other Dynos). There are lots of factors to consider (heat, air quality, bigger alternator, car's mood, etc), but truthfully 635 feels more correct to me. On the quarter I trap at 121mph and run a low 12's. And in, ah… other venues similar horsepower cars and I are about the same speed (similar hp assuming my car is actually closer to 635rwhp).

Anyway- lower numbers are always disappointing, but it would explain a lot of things. And hey, the lower I start the higher I have to to go, right? Next step… sit here on my butt and wait for things to start showing up.