Now I'm getting really excited. Last Friday we took delivery of the finished engine. For the curious you can see the engine specs here. All the specs are the same as before except that I upgraded the intake values to titanium. The compression ended up being 9.8:1. I just have to say that this engine is like a work of art.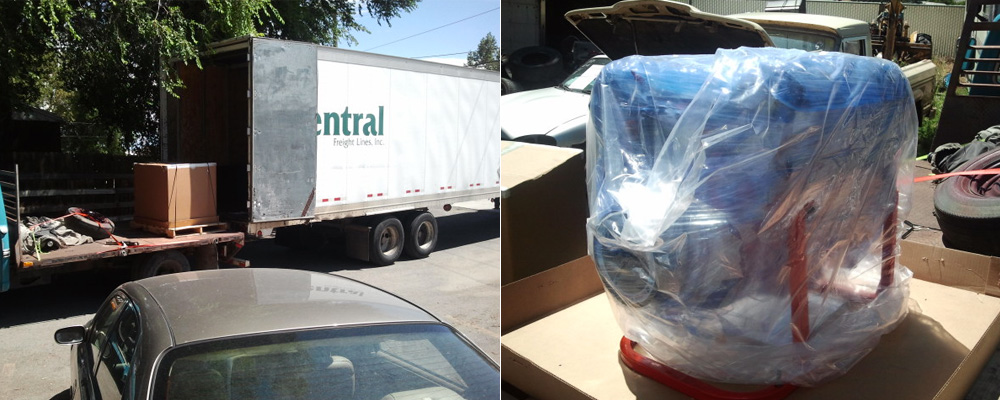 I peeled the plastic off for a peek, but we won't unwrap it all the way until we're ready to put it in. For reference here's the dyno graph. Max HP is about 590 and Max Torque is about 540 (which doesn't seem to bad for a low compression engine).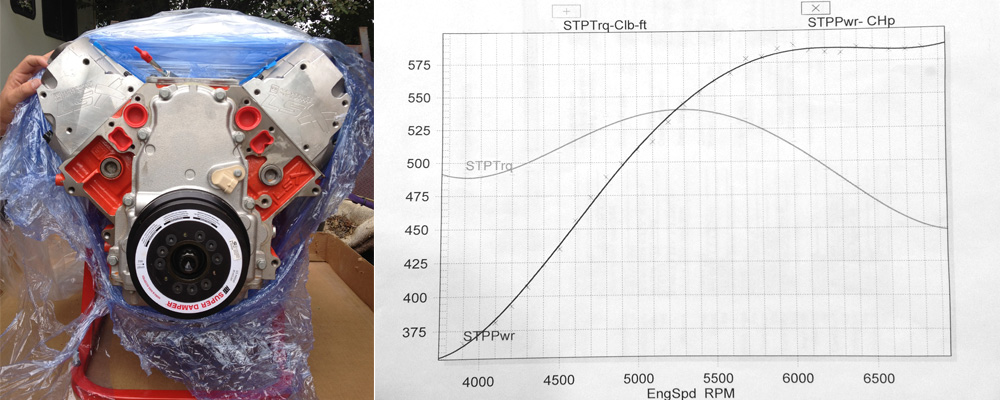 Here's a video of the engine dyno. Fun!
---
Posted by Cam, August 1, 2012