When I bought my Tacoma I got the non-JBL equipped truck since I knew I wanted to gut the stereo. I was actually surprised by the stock headunit – in a good way – and decided to keep it (I really like the interface). Since I'm sick of doing the installs myself I took it to CSD Audio. Travis recommended components, built the sub box and did the install.
For the fronts we used Focal K2 Power 165KR speakers and the rears got Focal Performance PC 165's (both are 6.25″). The front speakers are powered by a Mosconi Gladen One 240.2. amp and the rears are driven off the stock stereo.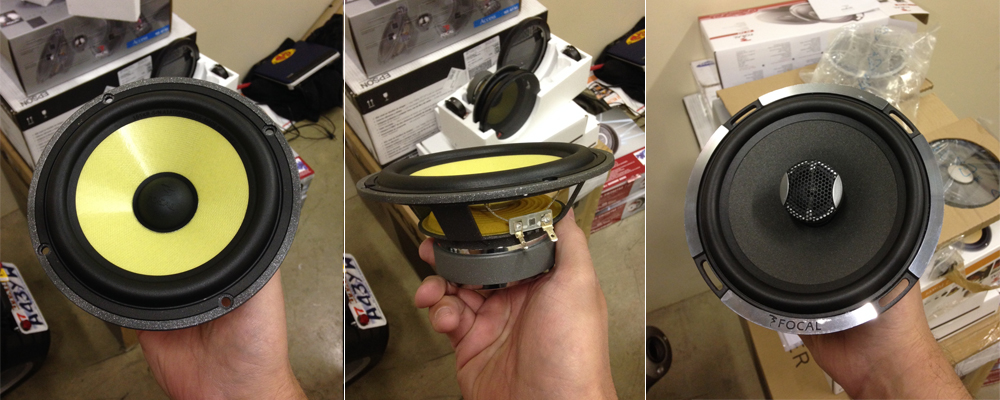 One challenge in the Tacoma is the lack of space for things like a subwoofer and amplifiers. We selected two shallow mount Pioneer TS-SW2501S4 10″ subs. The subs are powered by a Mosconi Gladen One 120.2. amp.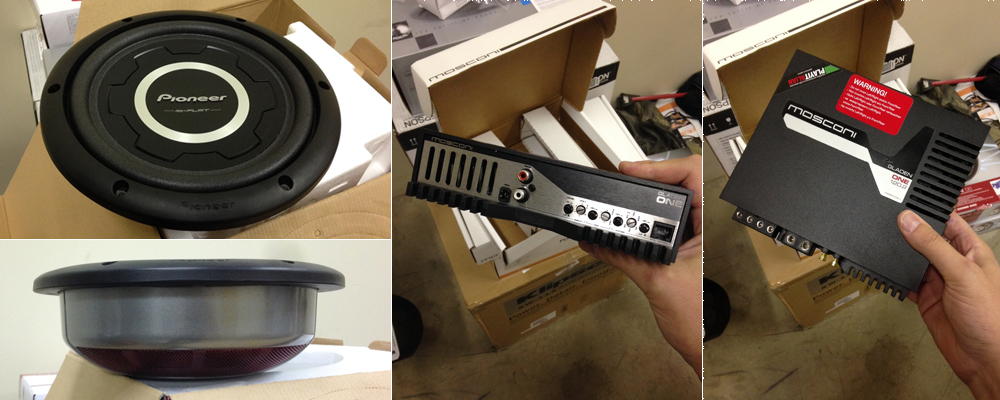 Behind the rear seats are some shallow storage compartments. The first compartment is now occupied by a custom CDS audio sub box (the seat can be up and the subs still work fine) and the second compartment houses both Mosconi amps.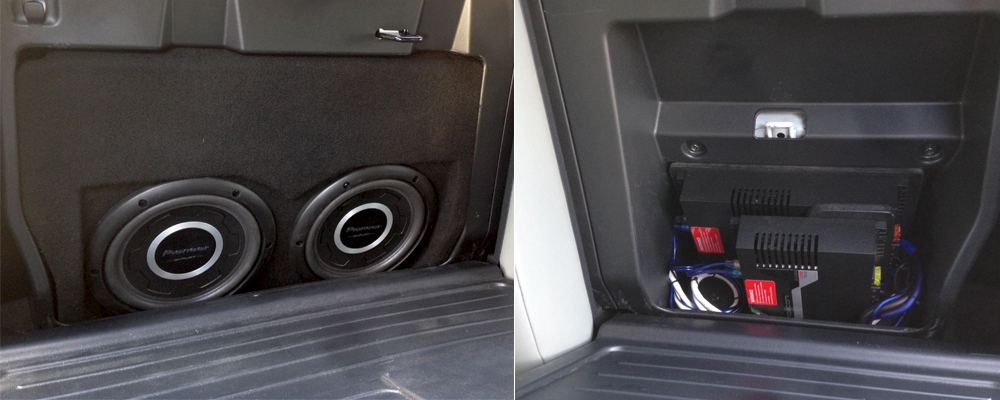 When I saw the old speakers I was shocked at how small the magnets were and the flimsy construction. They didn't sound half bad!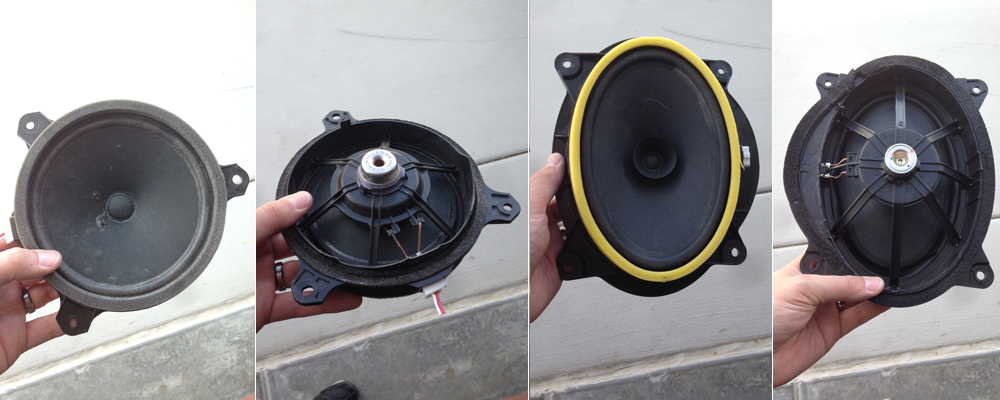 The current setup sounds very good- it's a huge improvement over the stock system as well as the JBL system in my last Tacoma. The Focal speakers are detailed with a nice crispness. Right now they are still in their break-in period so I'm hoping some of the mild harshness I hear will dissipate. The Pioneer subs don't have the kick of the JL Audio subwoofers I'm accustomed to, but they're more than acceptable. Overall I'm very happy with the upgrade, although I may need to tweak some of the settings down the line.
Summary:
Stock Headunit
Focal K2 Power 165KR Speakers (front)
Focal Performance PC 165 Speakers (Rear)
Mosconi 120 x 2 Amp
Mosconi 240 x 2 Amp
2 Pioneer TS-SW2501S4 10″ subwoofers