These are the movies that I have watched in 2014 (they have to be current movies from 2014 year or late 2013 watched in 2014 to make the list). Newest movies are at the the top. My goal last year was 50 movies, half in a theater. Final count: 37 movies, 21 in theaters. Not even close.
Unbroken 7/10 – I didn't read Unbroken but I did enjoy the movie. I think it's difficult to portray years worth of suffering in a two hour film and we, as viewers, tend to forget that the story is true which may compound that difficulty. Fran said she wished they had included the struggle and triumph of the post war chapter's of the book.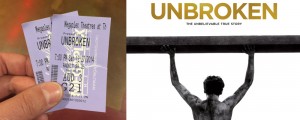 The Hobbit 7/10– Weakest of the entries. Absolutely watchable, but extended far beyond what was necessary.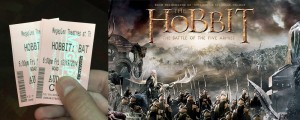 Teenage Mutant Ninja Turtles 7/10 – Quite entertaining. Solid visuals and a fun story. I had heard that Michael Bay planed to "rape our childhood memories" but this was not at all the case.
22 Jump Street 7/10 – Some solid and funny moments. Not as good as the original.
Million Dollar Arm 6/10 – Contrived but entertaining. Not a big sports fan so I'm sure that's why I didn't relate too well.
The Hunger Games: Mockingjay Part 1 8/10  – This was enjoyable. A little slower paced than it could have been (ergo two movies) but lots of things here to appreciate. Every time I think Jennifer Lawrence shouldn't have been Katniss she changes my mind.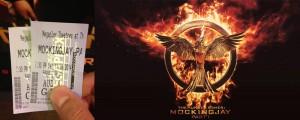 Need for Speed 7/10  – Okay, I admit it. Parts of this movie really lame. But in other ways it really delivered and stayed true to the roots of the game. I got what I wanted from it and sometimes that's enough.
The Penguins of Madagascar 7/10  – This was a cute movie (and I suppose that makes sense given that whole plot of the movie revolves around Penguins being cute).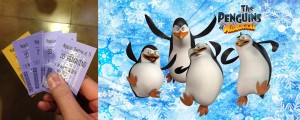 Expendables 3 6/10  – I'm pretty sure this is the same movie as number two… Good thing all the bad guys are so incompetent!
Maleficent 7/10  – I liked it better in some ways than Sleeping Beauty, but less in others (why did they have to make the fairies that dumb?). The altered back story is interesting and the movie has memorable moments.
A Million Ways to Die in the West 6/10 – Vulgar hit and miss humor. Seth needs to stick to cartoons and teddy bears.
Big Hero 6 7.5/10 – Another excellent effort from Disney (who needs Pixar?). I've loved robots since I was little so there's an emotional element here that's satisfying. It was a little hard to relate to the characters, but the story and visuals were excellent.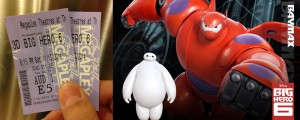 Interstellar 9/10 – For me Nolan is becoming what M. Night should have been.I loved the twists and turns this movie took. I guess I've always been a sucker for "Save the Earth" science fiction. No real disappointments for me on this one (with the possible exception of some questionable casting- but that's not a big deal). It was a blast to be able to go see this in IMAX with the whole family.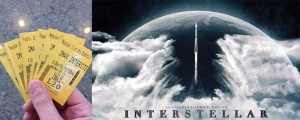 John Wick 7/10 – I would say this movie succeeds at it's goal. I think I'll leave at that.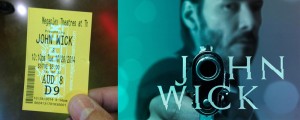 The Maze Runner 7.5/10  – I really enjoyed this movie. I liked the casting, pacing and the perpetual tension they created. I'm not a huge fan of creating more questions that you answer, but I guess that's what sequels are for, right?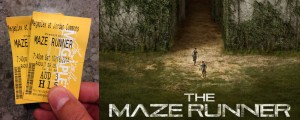 Hercules 6.9/10  – Watching a heavily buffed up Dwayne Johnson strut his stuff as amoral mercenary who uses the Herculean legends for personal gain is an interesting angle. He may not really be the son of Zeus but there is greatness in him after all. Fun to watch, but it's a one trick pony.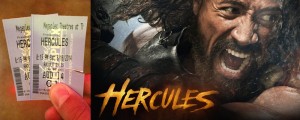 Muppets: Most Wanted 6.5/10  – I really struggled though this movie. The songs and comedy just didn't connect with me. I know the movie is supposed to be a little silly, but it may have been a little to silly for its own good.
Heaven is for Real 6.9/10 – Eh… it's a nice enough feel-good movie but it didn't resonate with me on a deep level.
Guardians of the Galaxy 9/10 – I had my expectations pretty high for this. I try not to do that, but with Marvel movies that's been hard for me. To pluck five obscure comic book characters out of "thin air" and give them their own movie seems like risky business. But the writing, cinematography and acting made it work really well. I already want to watch this again.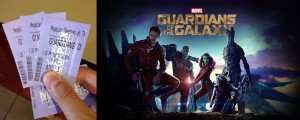 Jack Ryan: Shadow Recruit 6.9/10 – Certainly okay to watch, but not particularly memorable. Good action / thriller filler.
Dawn of the Planet of the Apes 7.5/10 – This surprised me. I'm not a huge Planet of the Apes fan but this movie lays some thoughtful groundwork for what is to come (what already came). CG has come so far it's amazing.


Snowpiercer 7/10 – I'm not completely sure what to make of this movie. The storytelling is compelling but I'm not sure what I'm supposed to get from it. If you try and think of the movie literally it doesn't make sense, but as an allegory it's entertaining.
Transformers: Age of Extinction 6.5/10  – This was a massive disappointment. Three hours of bad dialogue, impossible explosions, an incomprehensible plot mixed together with robots. I love robots. It's too bad they made Optimus Prime into such a sissy. I swear everyone beats this guy up.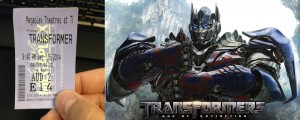 300: Rise of an Empire 6/10  – After the first 300 this movie was a total let down. Reminded me a lot of Sky Captain (i.e. everything looked CG). I just couldn't bring myself to care what was going on.
Lone Survivor 7/10  – Harrowing and intense this movie inspires awe and gratitude.
Edge of Tomorrow 8/10  – I admit it. I like Tom Cruise. I have liked all his recent movies and I can't figure out why he can't seem to score a box office hit. Edge of Tomorrow is basically like a science fiction Groundhog Day and I really enjoyed it.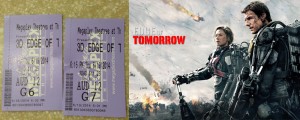 I, Frankenstein 5.5/10  – I like Aaron Eckert. He even makes a good Frankenstein. But this movie is difficult to enjoy when the plot retreats into a God vs. Satan end of the world vehicle. Between so-so CG, a mess of a plot and a monster who'd clearly rather be somewhere else this one is miss.
X-Men: Days of Future Past 8/10  –


Captain America 2: The Winter Soldier 7.5/10  –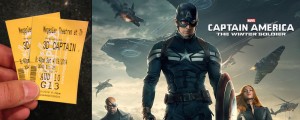 Divergent 7/10  – This was actually a lot better than I was expecting. Reading the book prepared me for the worst in some ways. While I liked the books ideas there were some serious plot issues that I feel like the movie actually addressed and corrected. Not a bad way to spend a couple of hours.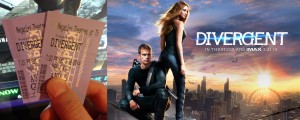 Saving Mr. Banks 7.5/10 – While not quite historically accurate this is a great story. I liked the acting, pacing and feeling of the movie.
The Lego Movie 7.5/10 – I might have gone in expecting too much. Visually stunning and plenty of action & dialogue to hold adult and kid interest.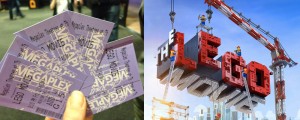 RoboCop 7/10 – A surprisingly good update on the dated classic.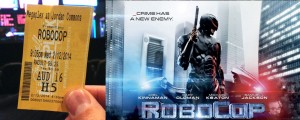 The Monuments Men 6/10 – I guess deep down I'm not a guy who's into history and who think human life is more valuable than art.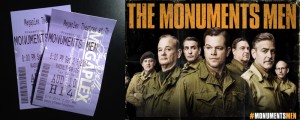 Captain Phillips 8/10 – Love Tom Hanks (maybe not his accent in this) and he does a fantastic job. Good pacing, lots of tension and action.
---