2017 has ended. Here are all the movies that I have watched in 2017 (these had to be fairly current movies from this year or late last year to make the list). Newest movies are at the top. My goal this year was 40 movies, half in a theater. 
Results: 65 Movies total, 25 in theaters! This coming year I'm going to get a Movie Pass and shoot for the stars! 
Jumanji: Welcome to the Jungle [Theater] 8/10 – I thought this was a ton of fun. Loved the cast and story.
Coco [Theater] 8.5/10 – Fantastic movie! Loved everything about it. Great acting, plot (albeit with a predictable but appreciated twist) and imagery.
Blade Runner 2049 [Theater] 8/10 
Disaster Artist [Theater] 7/10 – I guess when you have a weird dream and you're a little crazy you can make part of the dream come true.
Star Wars: The Last Jedi [Theater], 8/10 – I'll admit that I thought there were some weird parts. But the way the built up tension was pretty wild. Good cast, interesting story, sufficiently conflicted characters and pretty great visuals made for a very watchable movie. Not your Dad's Star Wars.
Justice League [Theater] 7/10 – This got blasted by critics but I thought it was fun. I actually enjoy the contrived fights between the good guys (here, Superman vs. everyone). I don't really understand how they came up with Steppenwolf to be the main villain… but sure. Why not.
The Shack, 8/10 – Blasted by critics and it's easy to see why. Who wants to see a movie that does an excellent job of showing how God can be good and love his children while simultaneously allowing bad things to happen to them? A perspective altering journey.
Pirates of the Cariben: Dead Men Tell No Tales 7.5/10 – I thought they downgraded the coolness of Jack Sparrow a bit, but Captain Salazar was as good as the bad come.
47 Meters Down 7/10 – Unbelievable, but riveting. A great movie to work out to.
The Great Wall 6/10 – I just pretended the attacking monsters were Huns.
It ([Theater] 8.5/10 – Heck yes! Goonies for adults. The kids were fantastic actors and the movie pacing was spot on.
King Arthur: Legend of the Sword 8/10 – I thought this was a pretty epic movie. Solid story, effects, etc. It's not the King Arthur I grew up with but it was good.
The Circle – I didn't even finish the movie (it expired and I didn't re-rent it). No rating but it was less than engaging.
Baywatch 7/10 – Ridiculous. Fun.
Going In Style 6.5/10 – An elderly heist movie? Eh…
War for the Planet of the Apes [Theater] 7/10 – A solid entry. Parts of it reminded me a little of home alone (i.e. an overly silly escape sequence).
Dunkirk 7/10 [Theater] – Not my favorite Nolan movie.  Well made and certainly moving at times but I'm just not a war-movie kinda guy.
Boss Baby – Better than I expected. Family values over corporate greed.
Allied, 7.5/10 – This is a very solid spy thriller / love story. Liked everything but the end.
Fate of the Furious 6/10 – Wow. What a mess. I literally had no idea what I was even watching at some points. This franchise's ability to commandeer the absurd has no equal (with the possible exception of the new Transformers movies. Still, a ton of fantastic action.
Patriot's Day 7/10 – Solid action movie about the Boston Marathon bombing. Seemed like it tried to stay true to the actual events.
The Belko Experiment 5/10 – Pretty lame. Stupified version of the Hunger Games in an office setting.
Bleed For This 7/10 – Somewhat hyped up biography of Vinny Pazienza. Good as far as boxing movies go.
The Mummy 6/10 [Theater] – Everyone wants their own extended cinematic universe of some kind. This is a mess of a start. Tom Cruise need to up his energy level. He's just not intense enough…
Spider Man: Homecoming 9/10 [Theater] – I'm not a huge Spider Man fan but this movie was exceptional. The Marvel Universe just continues to blow me away.
Lion, 9/10 – I cried so hard I had to step out of the room. Adoption has always been a topic close to my heart. Lion tells the story of five year old Saroo who is separated from his family and eventually adopted by an Australian couple. Childhood memories and guilt compel him to search out his biological family. Possibly my favorite movie that I've seen this year.
Life, 6.5/10 – Sort of like Alien but less engaging. On the surface it does everything right, but it's just okay.
Cars 3, 7/10 [Theater] – I liked this movie, although in some ways it felt like it should have gone right to DVD. It's predictable but loveable.
John Wick 2, 7/10 – Good solid action flick. It's weird to me that everyone knows they should never mess with John Wick, but they keep doing it.
Transformers: The Last Knight, 6/10 [Theater] – It's like no one cares and they don't even try. Still a visual smorgasbord but with a totally incomprehensible narrative.
Wonder Woman, 8/10 [Theater] – Really good! DC's best super hero movie to date.
NOTE: I'm going to stop putting in the ticket images. It takes too much time and with the QR code system sometimes I don't even have anything to include these days. 
Little Boy,  7.5 – Although it's from 2015 we chose to watch this on Memorial Day hoping the kids could see how difficult would have been to see a father go off to war. It's emotionally manipulative, but I felt like it was needed and the movie is paced well and the acting is solid.
Collateral Beauty,  7.5 – Touching. I did not see the plot twist at the end. I think there is collateral beauty all around us but being finding it takes an emotional maturity I doubt I have at this point.
Alien: Covenant,  7 [Theater] – I liked most of it, but I just don't understand why spaceship crews in the Alien movies have to be so stupid. There were dozens of ways that everything that went wrong in the movie could have (should have) been prevented.
Get Out, 8.5 – A very smart mystery thriller. I will freely admit that I  didn't guess what was going to happen.
Monster Trucks, 7 – Cute movie- really more for kids. Boy meets monster, boy befriend's monster, adventure ensues.
A Dog's Purpose, 8 – Really liked this. I think it's too bad that critics decided to lambaste the entire movie. Great message, enjoyable storyline and solid acting.
Guardians of the Galaxy, Vol 2, 8.5 – Loved it. I don't think it's as good as the original, but I don't know how it could be. James Gunn really has a knack for making this kind of fun work.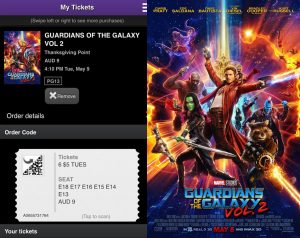 La La Land, 7 – Very enjoyable. Not all actors are singers, but that's okay. The ending is hard to take but sometimes there are two dreams and they simply can't co-exist.
The Founder, 8 – Spectacular in man ways. I really relate to Ray's ambition but not his ruthlessness. Well crafted, well acted and powerful.
Girl on the Train, 7.5 – Pretty good mystery thriller. Reminded me of what lies beneath.
Hidden Figures, 8 – Inspiring. I'm not a huge fan of the way history is embellished to make certain points even if it does make a more emotionally satisfying journey.
Fantastic Beasts and Where to Find Them, 7.5 – Much better than I was expecting. It's nice how they try and retain continuity throughout the HPU.
Ghost in the Shell, 6.5 – Certain visual elements are very loyal to the original Anime and that was appreciated. Casting was a strange choice (especially given that the Major was Japanese before her… transition). The original was also much more subtle whereas the new movie sort of yells "Are you still human with only your brain in a robotic body??!!" Still a fun watch.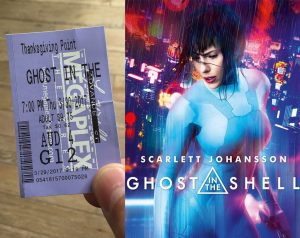 Beauty and the Beast, 8.5 – Great remake. I thought the "gay" controversy was blown way out of proportion (nothing is this movie is inappropriate). They kept the great elemts from the original cartoon and still manged to make this movie exceptional on its own terms.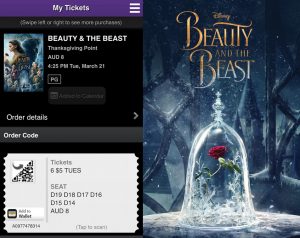 Before I fall, 7 – Sort of a modern Groundhog Day. Certainly more current, visceral. These kinds of movies always make me think about our limited perspective.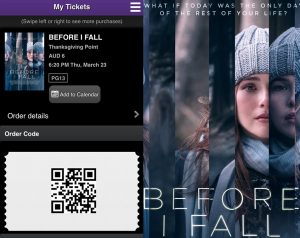 Assassin's Creed, 6 – Sort of a cool mess.
Kong: Skull Island, 7 – Ultimately forgettable, but thrilling to watch.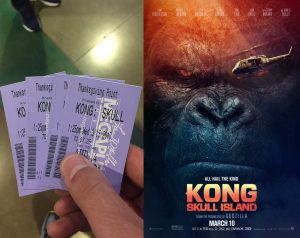 Logan, 7 – Intense but disappointing in many way. It's sad to watch a hero deteriorate.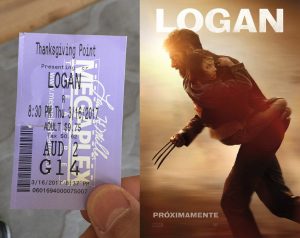 Queen of Katwe, 8.5 –  Based on the true story of Phiona Mutesi and the game of Chess. Fantastic acting and absolutely recommended (I'm a sucker for a good Chess movie though).
Masterminds, 7 – Better than I thought it would be. Lots of funny moments moments mixed with lots of not funny moments.
The Light Between Oceans, 7.5/10 – Absolutely heart wrenching. Just when you think it can't get more emotionally distressing they find a way to take to the next level. Despite it's excellence, it's almost too sad to recommend.
Arrival, 8.5 – Wow! What a great story. Great science fiction with a super twist.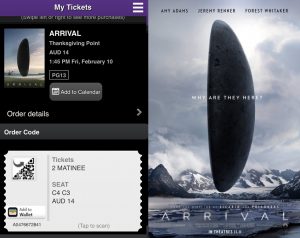 Inferno, 6.5 – I'm not sure I even understand this series anymore. At lest they stopped the virus.
Jack Reacher: Never Go Back, 7/10 – Not a bad effort but Tom Cruise is starting to show his age a bit (it's fine- he has to age).
Split, 7/10 – Intense and disturbing. Somehow I failed to understand the twist and the movie progressed almost exactly as I expected (perhaps a testament to my deranged thinking?).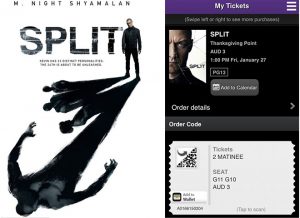 Keeping up with the Joneses, 6 – Mr. and Mrs. Smith minus anything that made that movie enjoyable. Some funny moments but, for the most part, a solid dud.
Miss Peregrine's Home for Peculiar Children, 6.5  – A Peculiar movie with some confusing undertones.
Pete's Dragon, 6 – Fairly painful remake.
The Accountant, 7 – Enjoyable with a nice twist at the end.
Storks, 6.5, – Cute, but I found Andy Samburg as annoying as ever.
Ben-Hur, 6/10 – Unfortunately this movie fails to excite in the way the original did. However, I liked that the new version was less about revenge in the end- that was a nice touch.
Sully, 8/10 – Slow paced, but thoughtful.
Deepwater Horizon, 7.5/10 – This is an intense & often gut wrenching movie.
Passengers, 8/10 – This movie got blasted by critics but I thought it was a pretty good sci-fi story with some interesting philosophical questions.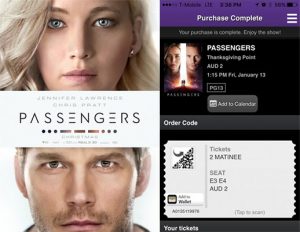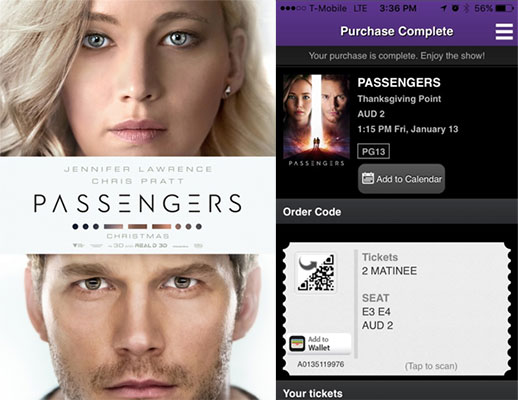 Magnificent 7, 7/10 – A solid remake, however not magnificent.