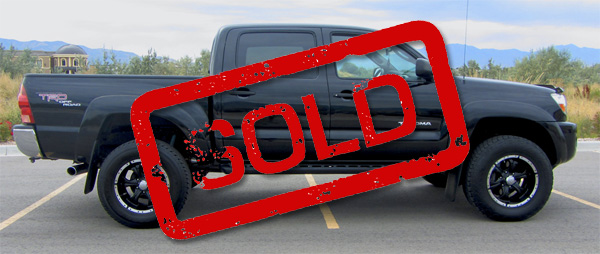 I sold my Tacoma to a coworker. Mechanically the truck was in perfect shape and always served me (us) well. The exterior was starting to show some wear, there were a few interior issues (i.e. the compass had stopped working) and the stereo interface was starting to feel dated (no iPod connection). Having a black vehicle was always a challenge too- they are extremely difficult to keep clean. As soon as I sold the truck I felt a little regret, like I had betrayed a friend. But I know the truck is in good hands now and the new owner will take even better care of it than I did.
I love my Tacoma. This truck has done everything for us and has never complained once. If I recommended a mid-sized truck to anyone it would be the Toyota Tacoma.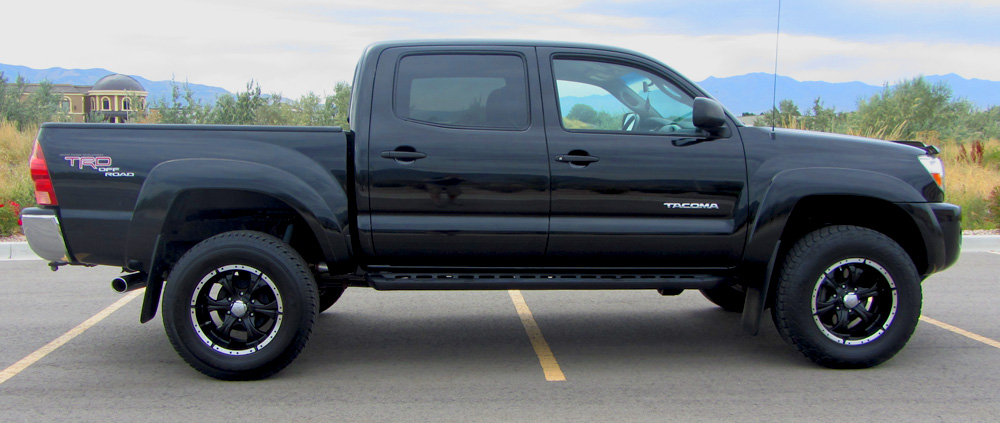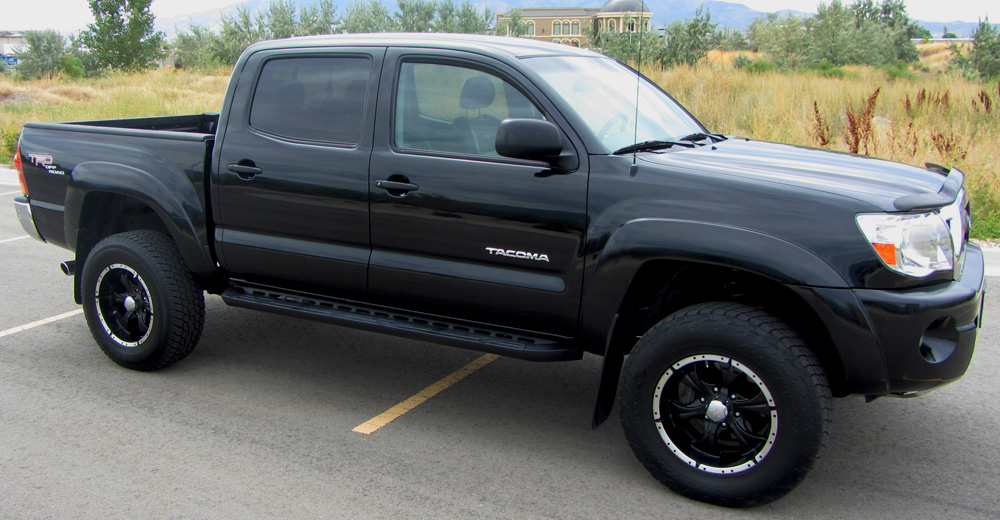 My Tacoma is almost totally stock (all options are from the factory). The only upgrades I have done are JDM exhaust and headers.