One of my guilty pleasures is iPhone games. I'm not a big gamer (there are no console games I play), but every once in awhile I get smitten by something on the iPhone. But being smitten by a game pales in comparison to actually making a game. I thought I'd throw a quick shout out to Steve Middleton over at Lab 51 Games. I've know Steve since we were kids. He was always up to something interesting and his latest venture is an iPhone game company. So far he has a couple releases.
One of his current releases is a game called Water Logged. It' a throwback to the water games popular in the 80's. The nostalgia is worth a buck. Coming later this month is a new game called Flip the Bird. Be sure to check it out.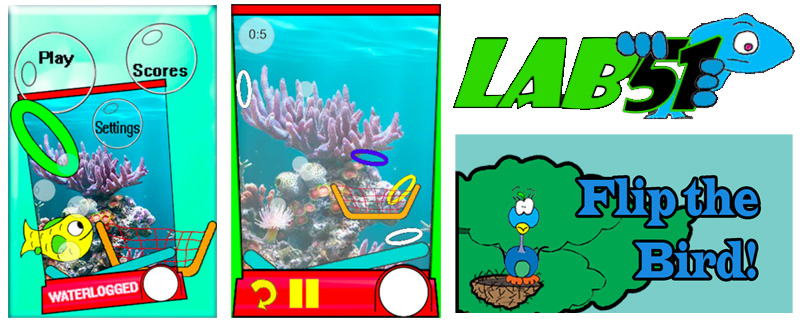 And just in case anyone is wondering what I'm playing – other than Lab 51 games – checkout Kingdom Rush and My Town 2 on the iPhone and iPad.
---
Posted by Cam, July 8, 2012