Awhile back I had posted about the 1000rwhp dream. In the past month we've made some pretty good progress. Admittedly it's not going as fast as I'd like, but I think we're almost to the halfway point. Here's the project so far:
The first step was to get the car "ready." I pulled out a good chunk of the interior (necessary since there were going to be a lot of cables to run). I had wanted to cover the outside of the car with protective film but for some reason I used Saran wrap… not my best idea.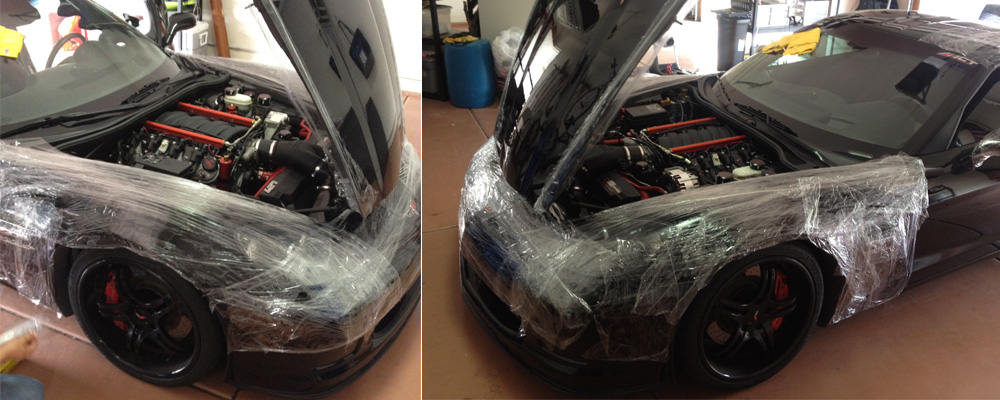 On August 13th I took my car of to Vince's where we racked it and talked about how fast things would go (ha ha…)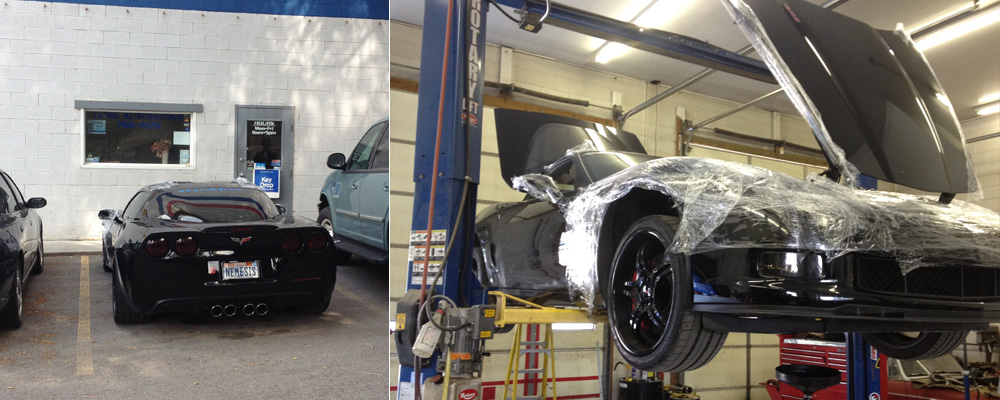 Transmission, differential and torque tube removal were a cinch.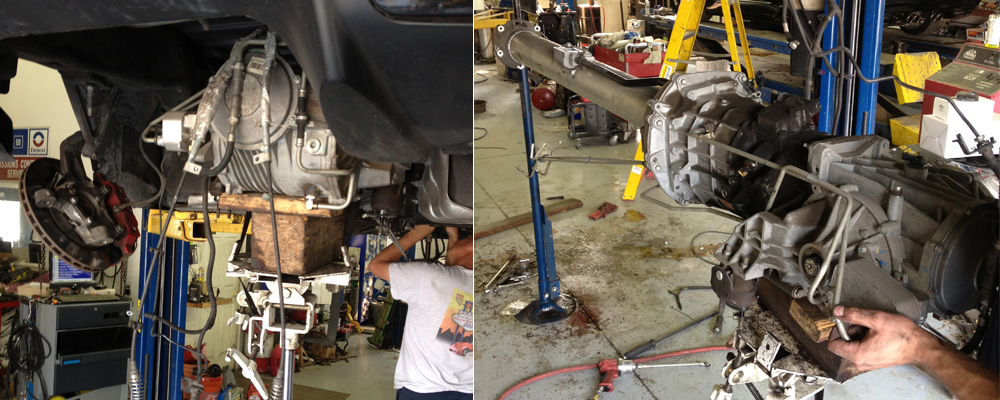 Engine disassembly was pretty quick.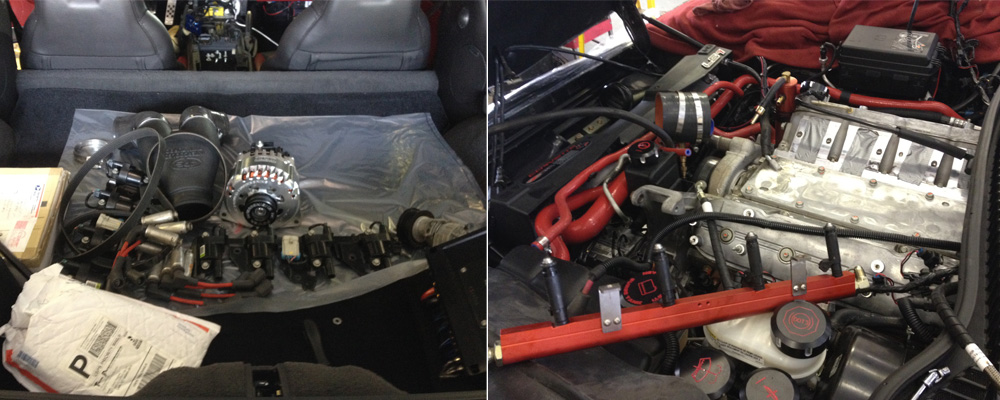 Out with the old LS7 and in with the new LSX!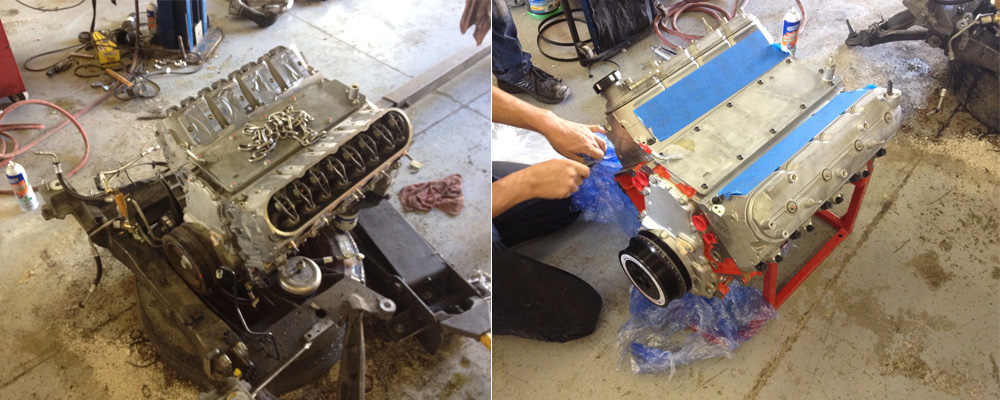 That's a good sized void. Nice chance to clean up everything.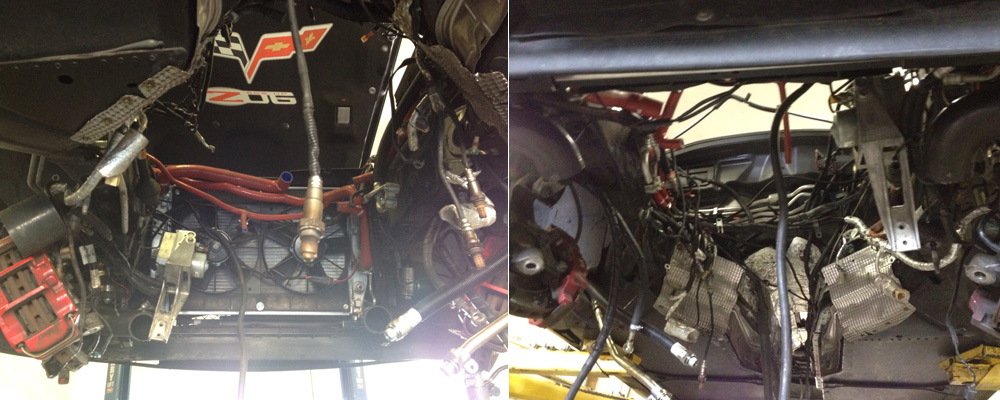 New engine mounted in the car and the old engine in the truck ready to be hauled off to storage (maybe I'll put the LS7 in the Camaro!).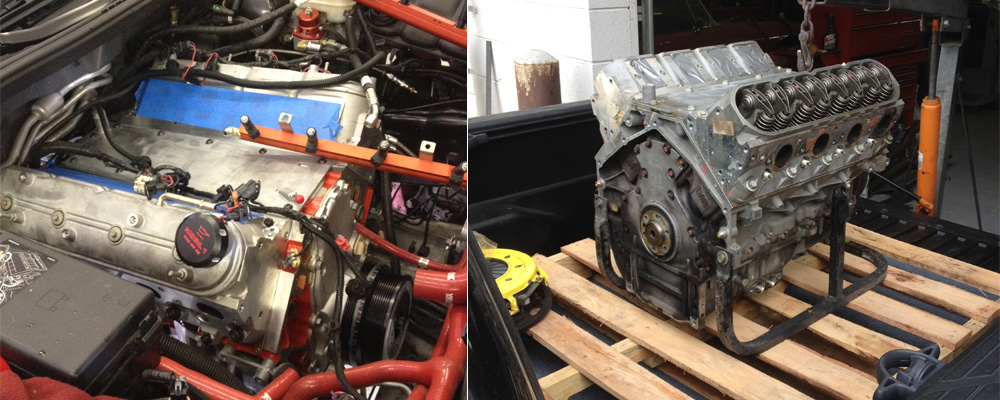 We put in an upgraded clutch master cylinder from Tick.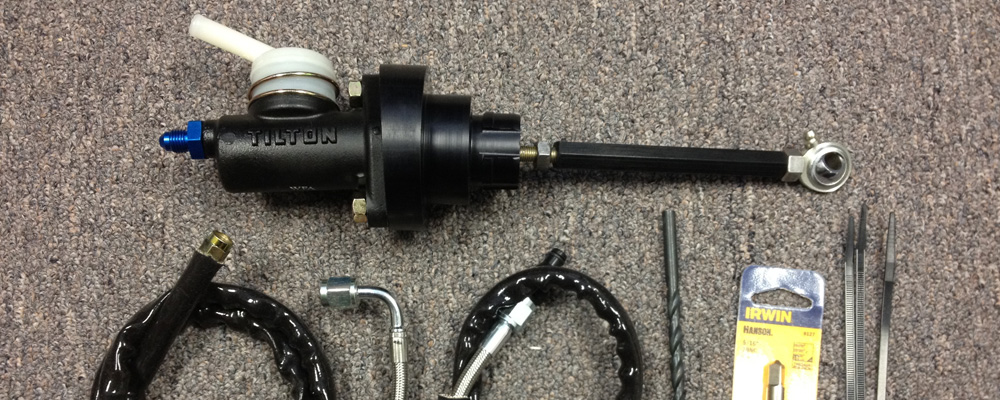 This is the new clutch from McLeod (P/N 63055-00-07M). Not my first choice (I had wanted an steel flywheel) but this is what was recommended so I'm going to give it a shot. A lighter flywheel is an awesome idea (less rotating mass = more power the car can use to accelerate), but can present problems in street driving conditions. This went in late last week. I'll be curious to see how it drives.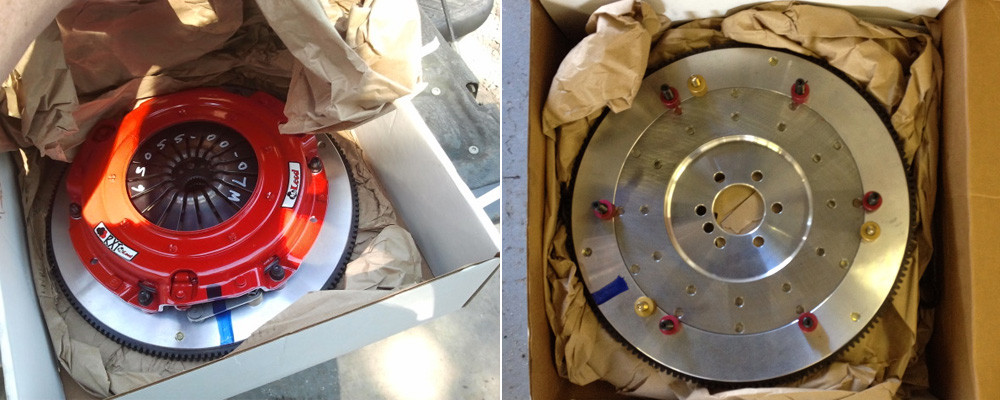 Since the install was taking longer than anticipated we undertook a few repairs. The exhaust manifolds on my car had gotten super rusty. We went them off to get ceramic coated. The look awesome (they won't stay awesome forever, but this will help prevent rust and keep some of the heat inside).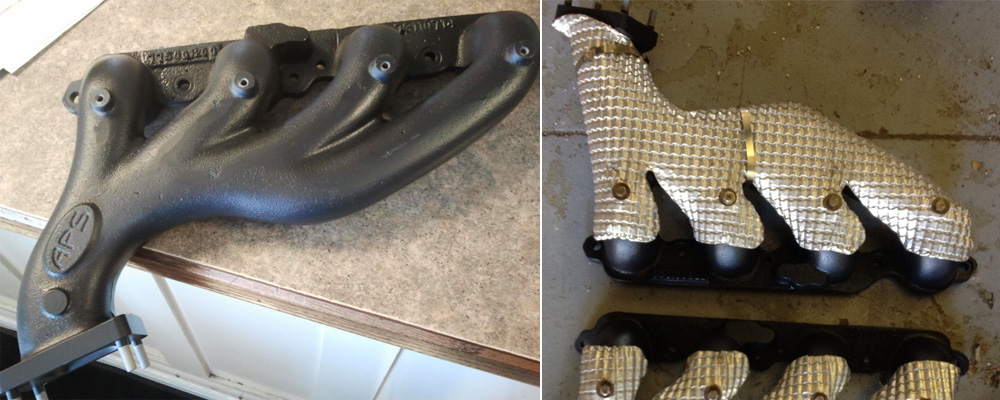 A section of the turbo piping that runs behind the front wheels has a small tab that had cracked (both sides). I happen to know Utah's best welder (Mike @ utahweld.com). Mike did a killer job of fixing and reinforcing the pipes. Once he was done I painted them black again.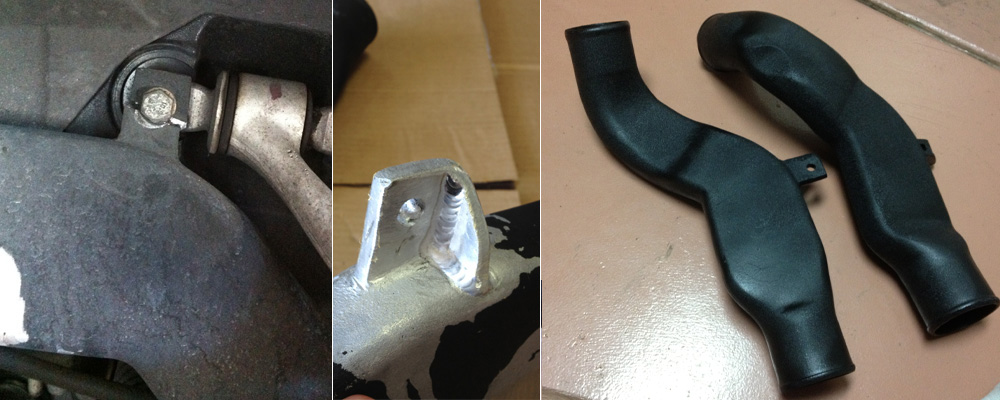 This is the AMS-1000, the mother of all boost controllers. We'll start wiring this in tomorrow or Friday. I'm really looking forward to setting the boost according to gear (traction issues can be mitigated this way).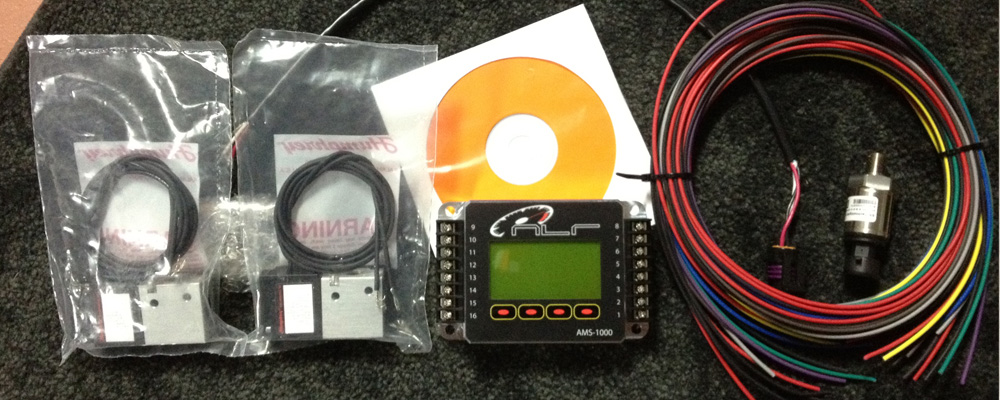 Working with Vince has been a blast. Periodically I'll get texts with pictures of "progress" and "problems". The first pic here is my "new engine" installed in the car. Sure looks dirty! And the other pic here is my exhaust manifolds that came back pink by "accident". I'm going to pay him in Monopoly money.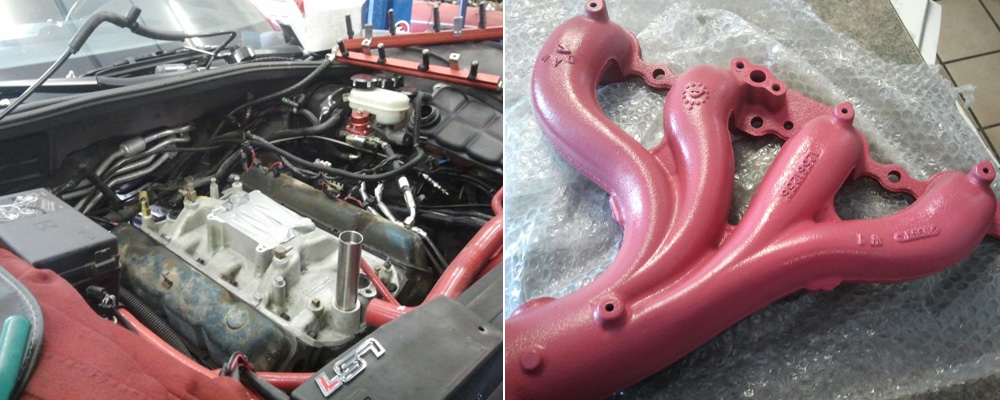 The new transmission, drive train, etc was put in this week.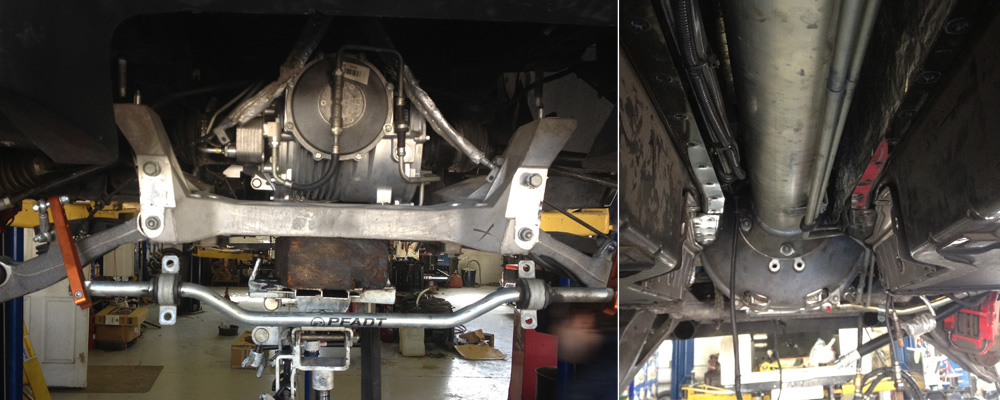 We got the new coilovers on yesterday, but ran into a snag. We put in C5 axles (which are way stronger that the C6 axles) but the C5 CV boots are bigger and the coils on the new shocks are rubbing them. Not sure what we'll do yet, but we'll figure out something.
Right now we're waiting to hear from COMP about the custom turbochargers they are working on. Hopefully we'll get the engine put back together this week too. I had a dream last night that I was driving around. Withdrawal.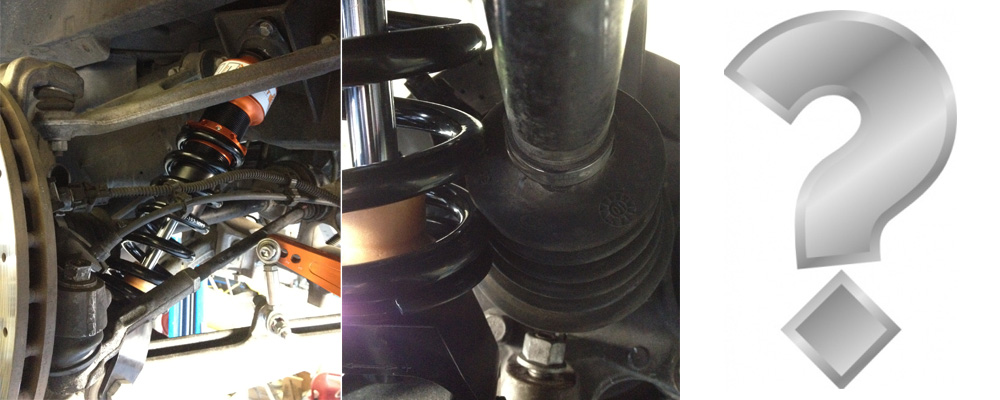 On a totally separate topic… Quick Tip! While I was painting the turbo piping I guess there was some overspray. I didn't even realize it until a few hours later when I went to throw out the cardboard. Whoops. But you can use rubbing alcohol and a scrub brush to remove the paint (as long as it hasn't fully dried). Good as new.