If you were able to order the CFV option then your C7 Z06 has a lot of visible carbon fiber and it looks good- really good. If you're like me you start thinking that more carbon fiber would look even better! Rear diffuser, side mirrors, spoiler, brake vents…the list is endless. All in good time (APR Performance has some great looking parts coming). For now I figured my big splurge would be a carbon fiber license plate frame. There are a few online shops that sell "real" carbon fiber frames for $40-$80 but after shopping around I settled on one from lexan123 (eBay) for $18 shipped.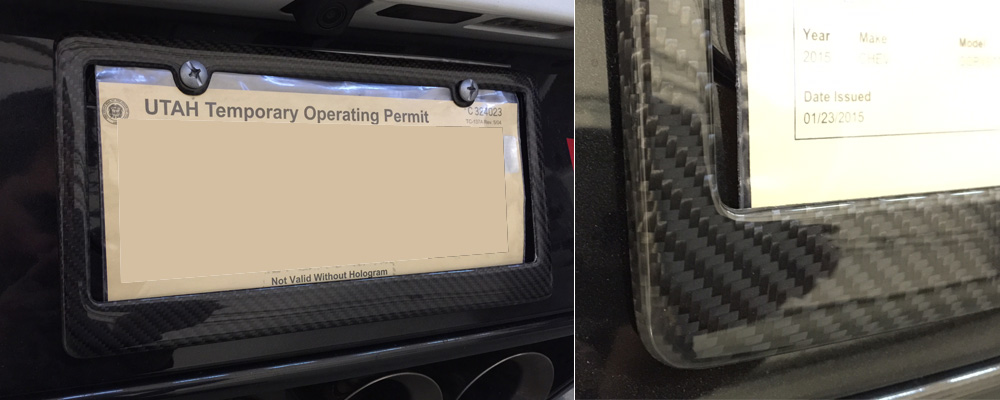 Not bad at all! It's advertised as and definitely is "real" carbon fiber. The molding is good (not perfect) and the weave is fairly even. It looks great on the car against the black diffuser. For $18 I don't think you could do much better .
Update: When I got the actual plate I had to cut off about 1/4″ from all sides of the plate to make it fit inside this frame. So… something to be aware of.