One of my car / truck "upgrades" is usually a set of floor mats. It's become like a tradition. I really like the mats from Lloyd. Good fit, nice quality, no problems- ever.
The floor mats included with the Z06 were undersized, low-pile and kind of sad. I ordered a set of branded front mats from yatesperformance (eBay) and had them within a week.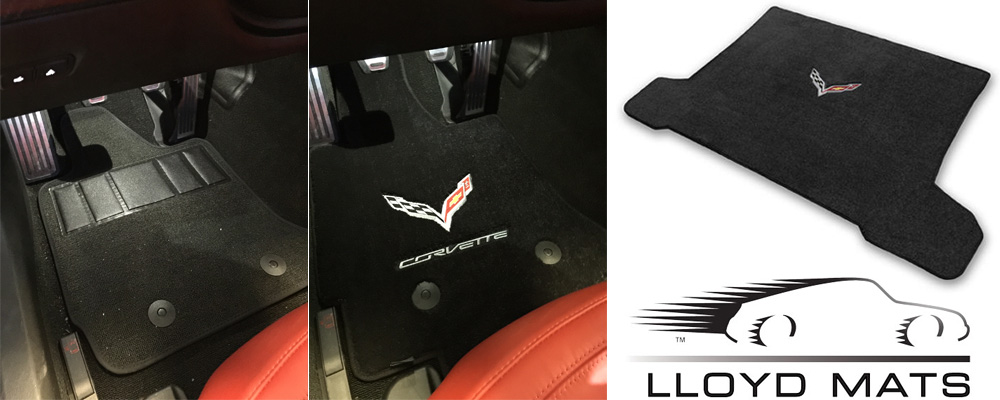 What a difference! The fit and color match on these mats is great (they are "Jet Black"). I decided to order the cargo mat as well as I'm hoping it will diminish the road noise from the back a little (just a little). I used the "best offer" feature on eBay and saved about $20 off the seller's regular price on each purchase  If you're looking for floor mats Lloyd Mats makes some of the best.
Update 2/6/2015: I put int he rear cargo mat. It's not compatible with the front cargo shade. Slits would have to be cut into the mat which I will do at some point. It does help a little with the cabin noise, but it's not a significant reduction.