44 movies total, 22 in theaters. An admittedly weak effort for 2015. I really hope I can step up my movie watching game in 2016.
Minions 7/10 – Adorably strange.
Star Wars: The Force Awakens 9/10 – There was a lot of hype around this movie and, really, I felt like it lived up to most of it. I could have done without one particular gut wrenching scene (you might say it left a hole in me) but its impact is very effective.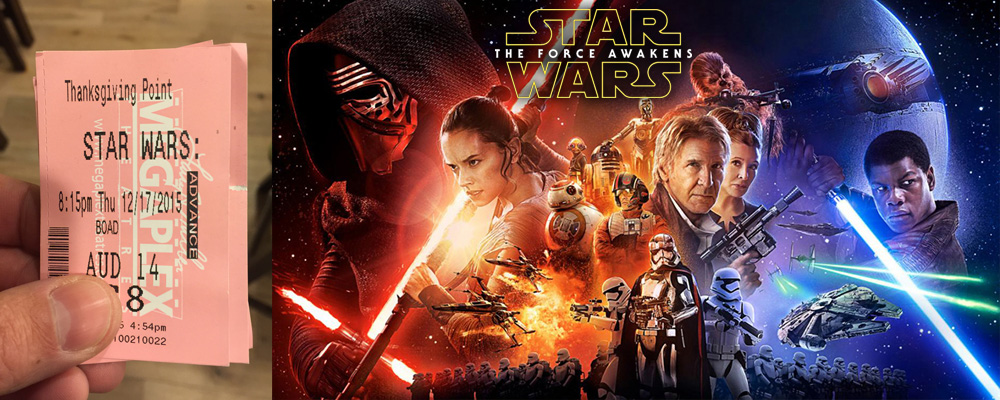 Hunger Games: Mocking Jay Part 2 7/10 – A good wrap-up to the series.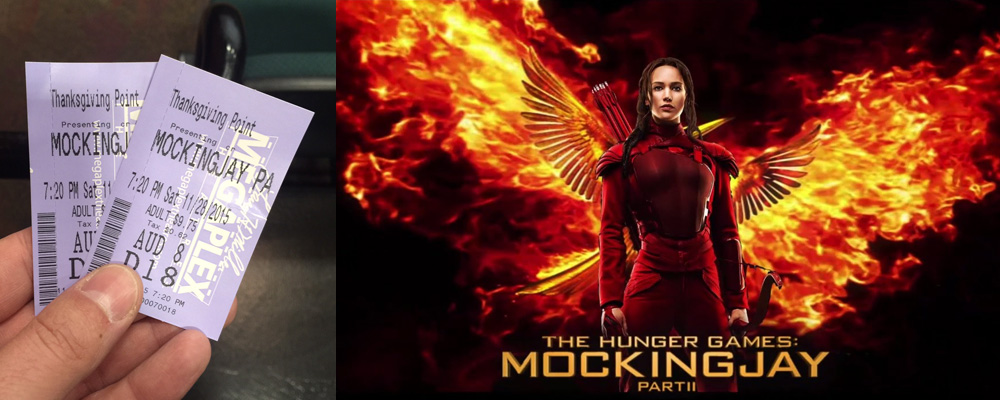 Peanuts 7/10 – Essentially they have taken the best moments from various Peanuts movies and cobbled them together into this feature length production. For me it was a walk down nostalgia lane. They animation remains very faithful to the animated classics.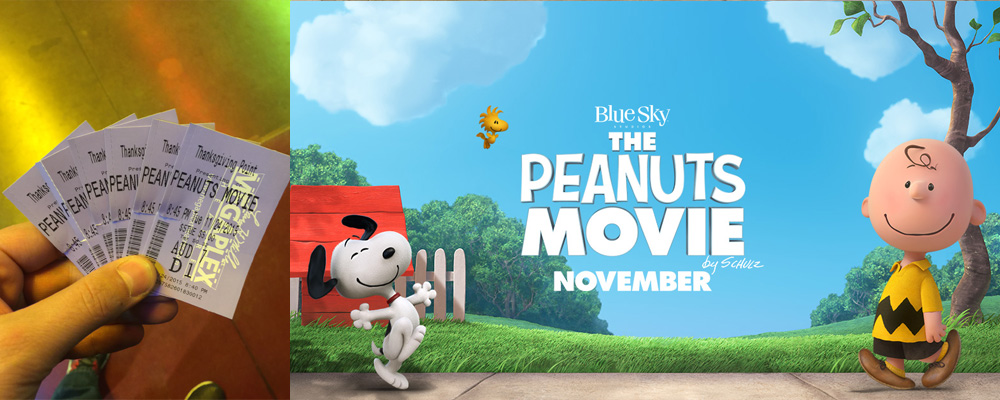 Tomorrow Land 7.5/10 – Certainly a little preachy, but justifiably so. There are some great "save the world" monologues in this one.
Spectre: 7.5/10 – Somehow James Bond seems to get less and less refined and more brutal. There's a lot to like in this movie, but not a lot to love.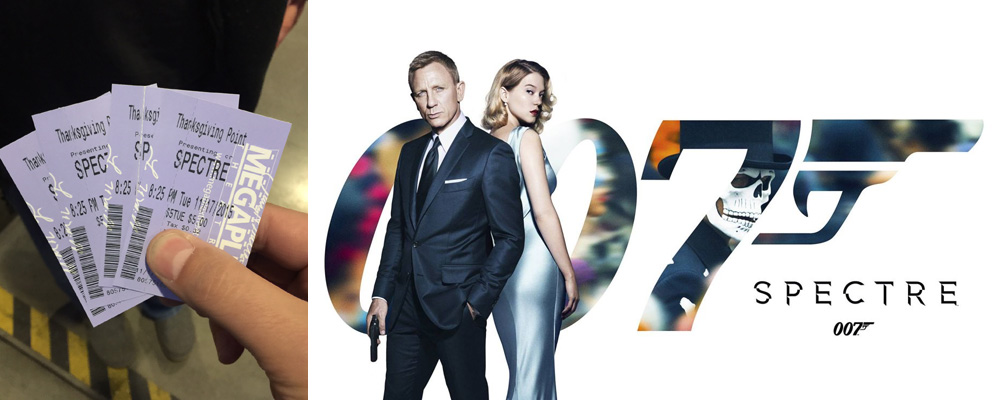 Maze Runner: The Scorch Trials: 6.5/10 – Not nearly as good as the first movie. I'm going to have to go ahead and admit that I didn't follow the reasoning behind a lot of the plot. Good action and pleasant visuals though.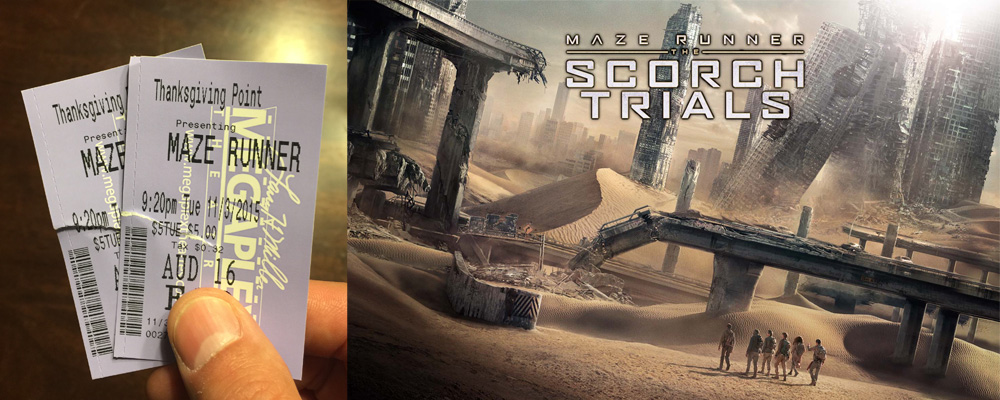 Pixels 8/10 – I don't care what any of the critics said. This movie was a ton of fun. It induced nostalgia in the same way as "Wreck it Ralph." Is it silly? Absolutely. But the visuals are fun, the comedy is mostly on point and I love the premise. A win, as far as I'm concerned.
San Andreas 6.5/10 – After a car crash scene in the beginning of the movie I had super low hopes for the film's CGI. But I was  pleasantly surprised by the rest of the movie's visuals. The plot holes in this thing are a 9.5 on the Richter Scale though. A fun disaster  film when you're feeling mindless.
Crimson Peak 7/10 – A good effort by Mr. Del Toro. The movie starts off really well and the viewer even gets told exactly what to expect but it's really a clever misdirection. Ultimately that leaves the ending twist a bit disappointing. But there's there's a lot to like here and the acting is exceptional.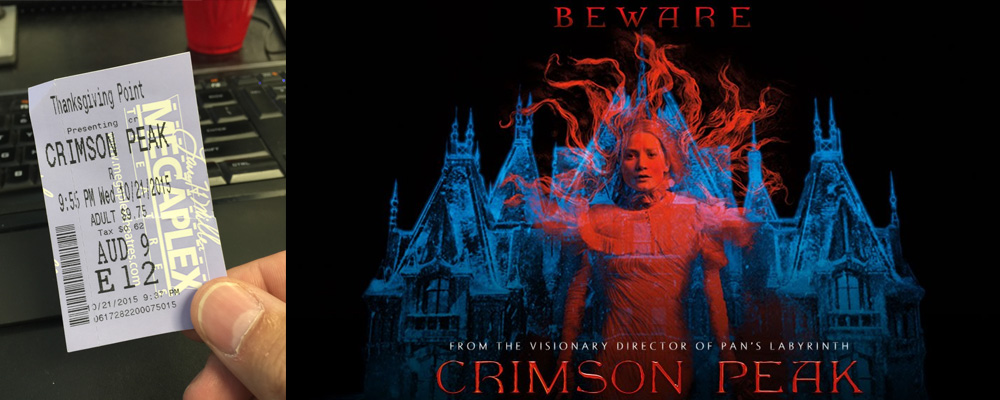 The Martian 7.5/10 – It has been so long since I've seen a movie (a month and a half!). I'm kind of shocked. Hopefully I can make up for some lost time. This movie was an interesting one to start with since I had just finished the book. I wonder what I would have thought of it as a "Martian virgin." Regardless- it's a solid space adventure / survival story and it's visually and technically entertaining (although you really miss a ton of interesting scientific details if you haven't read the book). A good romp on Mars.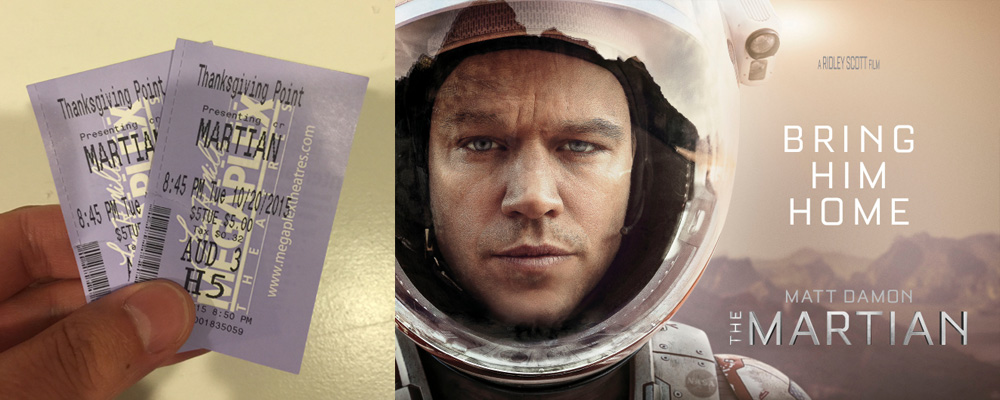 Mission Impossible: Rogue Nation 7.5/10 – Tom Cruise has still got it.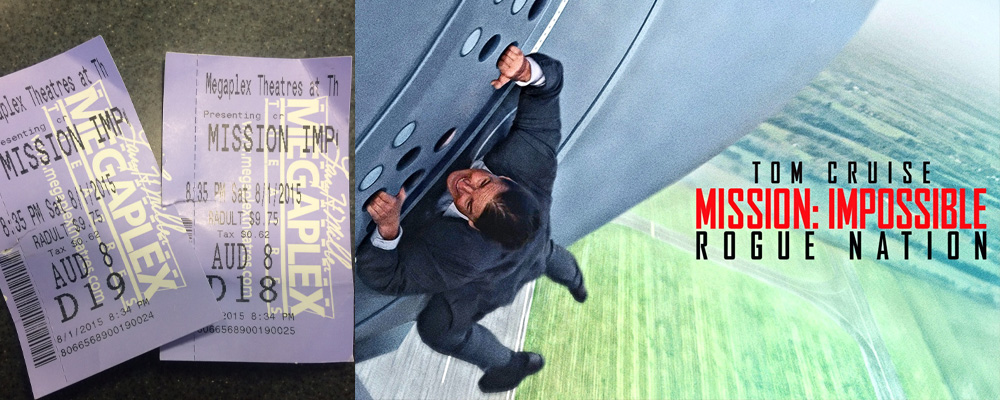 AntMan 7/10 – Much funnier and lighter than I had anticipated. I enjoyed the visuals (reminded me a little of Honey, I Shrunk the Kids). I do think, in some ways, this movie illustrates how ridiculous the Marvel universe is getting.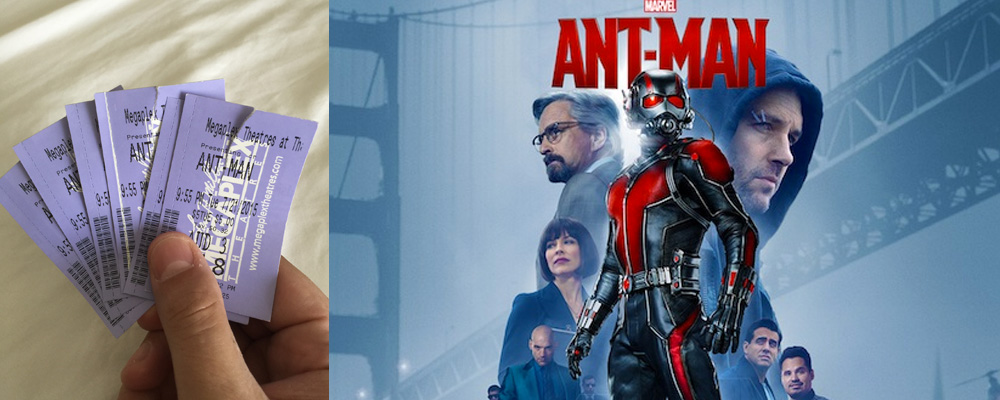 The DUFF 6.5/10 – And then I asked myself… "Am I the DUFF?"
Paddington 7/10 – A bear that talks? Great family film- good message about love.
Inside Out 7.5/10 – Cute. Explains a lot.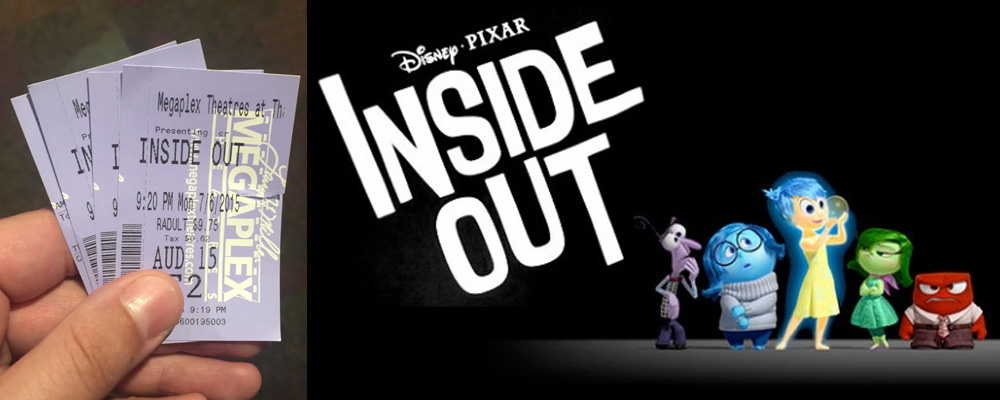 St. Terminator Genysis 7.5/10 –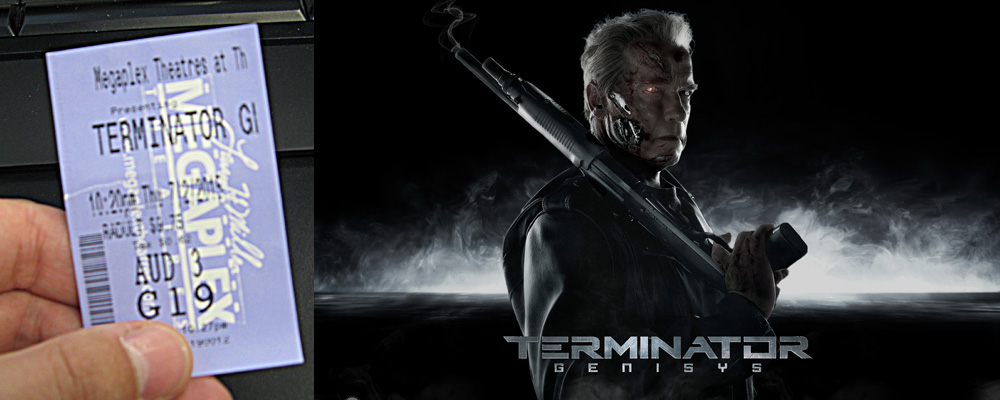 St. Vincent 6/10 – Ah Bill… why'd you do it. Why was there a good person in you.
Jurassic World 6/10 – I wanted to suspend my disbelief but the problems with the plot kept dragging me out of my chair and beating me senseless. Watching Alphamale Starlord ride his motorcycle next to his Raptor pack was amazing.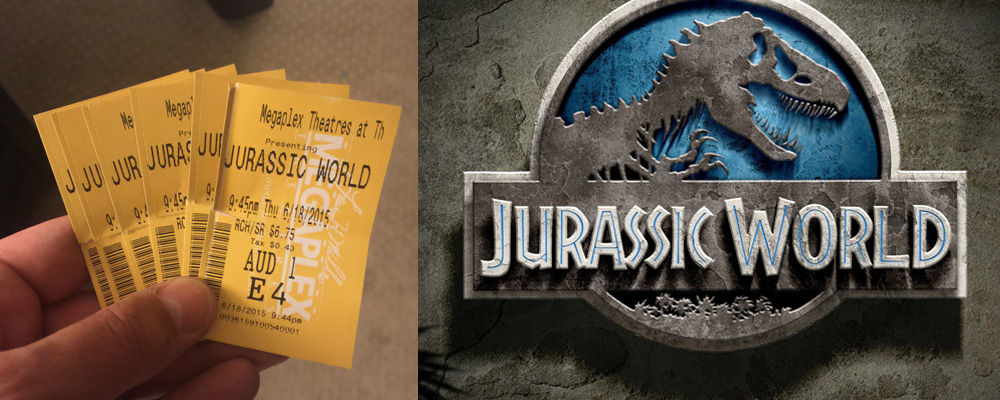 Jupiter Ascending  6/10 – There's quite a bit to enjoy here, but I think there were some bad casting choices that end up hurting the movie. Heaven help me but I love Sean Bean in everything.
Mad Max: Fury Road 9/10 – What a rush! It was everything I never knew that I needed a movie to be. The movie is so in-your-face that it's just mind blowing.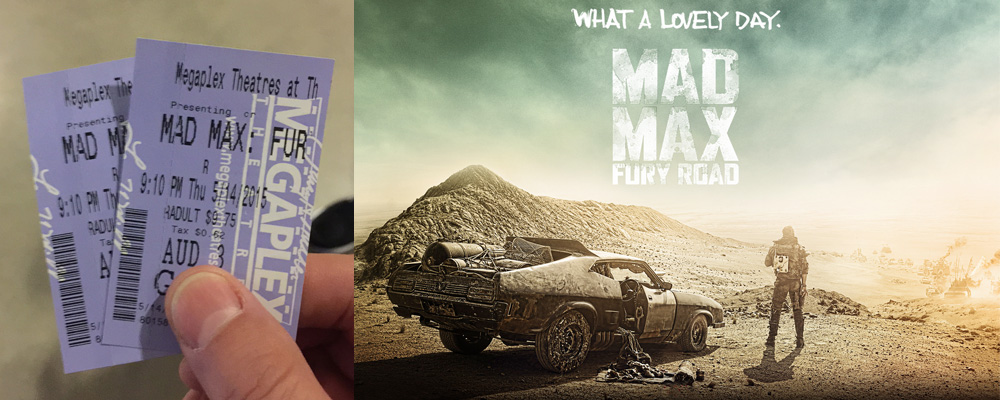 Avengers: Age of Ultron: 8/10 – I had a lot of people tell me that I reminded them of "the sarcastic robot." Perfect. My plan is working.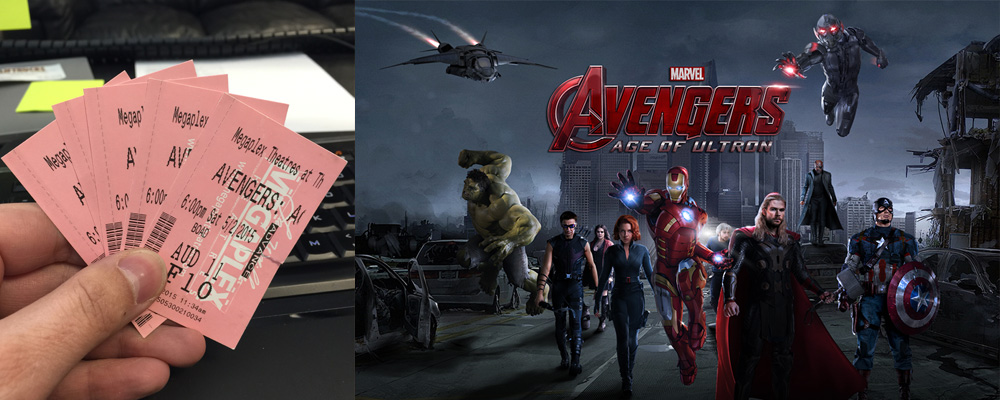 Ex Machina: 8.5/10 – The robots will kill us all one day. You could almost call this movie a horror film. I think it's thought-provoking and, for the most part, very well done. I think they made a mistake with the ending, but that's because I like ambiguity more than definiteness.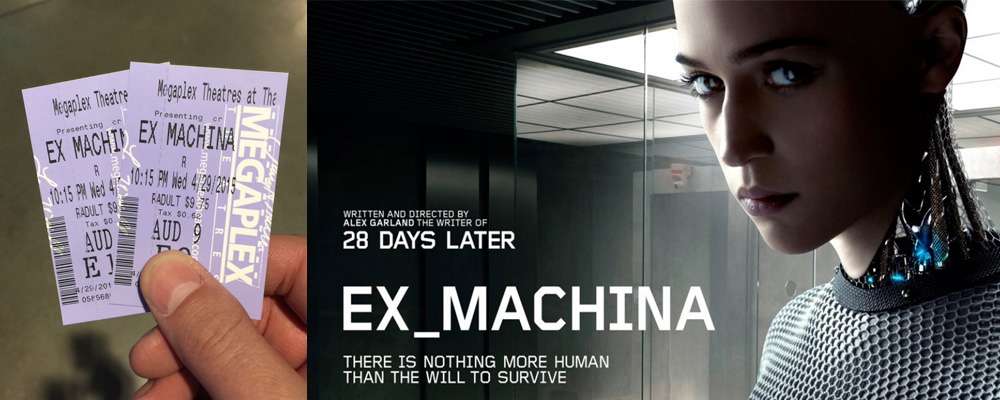 Big Eyes: 7/10 – Very enjoyable story. Tim Burton pulls off the creepiness in just the right way.
Paul Blart: Mall Cop 2: 7/10 – Really refreshing to see a movie that didn't need foul language, poop jokes or over the top sexuality to make it fun. Make no mistake though- this is low brow-humor but it's guilt free. Rooting for the hapless underdog with a heart of gold is always a good time.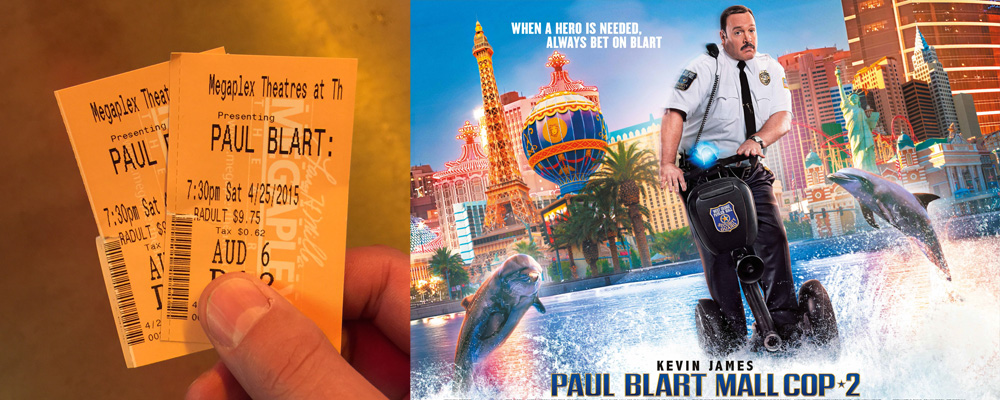 Into the Woods: 5.5/10 – Yeesh. This was bad enough that I'm going to go see the original play in attempt at closure. Hollywood musicals can be okay, and while I really like the story a lot of this production was a miss for me.
Wild: 7/10 – Refreshing and inspiring.
Horrible Bosses 2: 6.5/10 – Fun at times. Captain Kirk is a funny villain.
Sabotage: 6/10 – Graphic in a needless way. A "whodunnit?" mystery with the answer as plain as day.
Furious 7 : 8/10 – This movie knows how ridiculous it is- that's why it works so well. It's over the top, visually assaulting and the stuff that every guy dreams about. Two and a half hours of crazy. RIP Paul.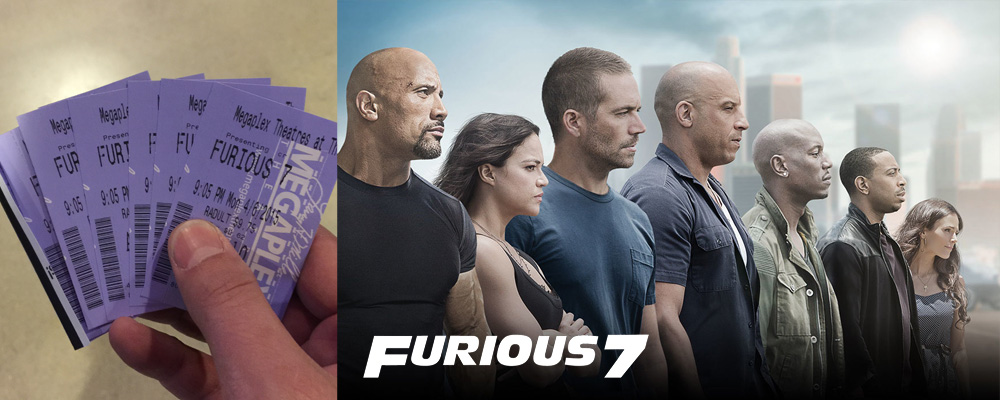 The Judge : 7/10 – This is a touching movie about pride and redemption. Throw in some good acting and you have a solid way to kill time.
Night at the Museum: Secret of the Tomb : 6/10 – Cute but overly absurd.
Insurgent : 6/10 – Most of the movie is fairly plodding and the performances are unengaging (weak script writing for certain). Still the movie has it's moment of interest toward the end.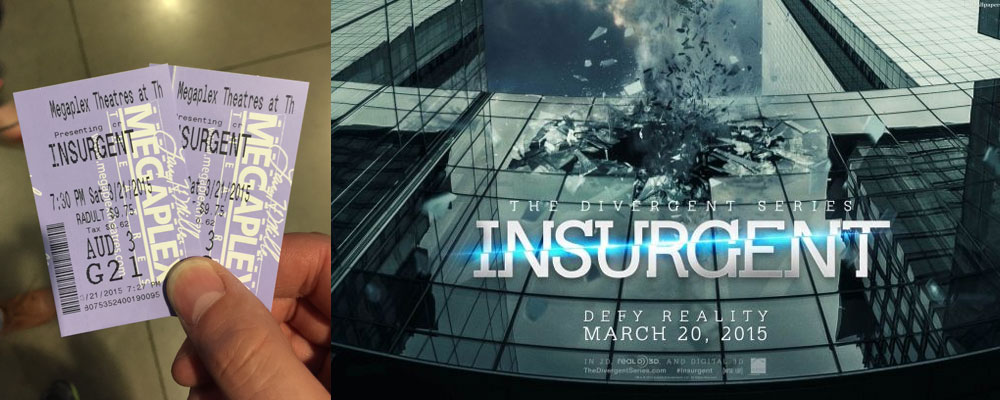 BirdMan: 8/10 – The cinematic elements are clever, the acting is excellent and the story is thought provoking while being ambiguous. The decay of a man and the attempted reclamation of dignity.
Alexander and the Terrible, Horrible, No Good, Very Bad Day: 6.5/10 – This is a cute movie with an uplifting (although somewhat unrealistic) message.
The Imitation Game: 8/10 – Exceptional. Embellished for the big screen but still an incredibly compelling story both emotionally and intellectually.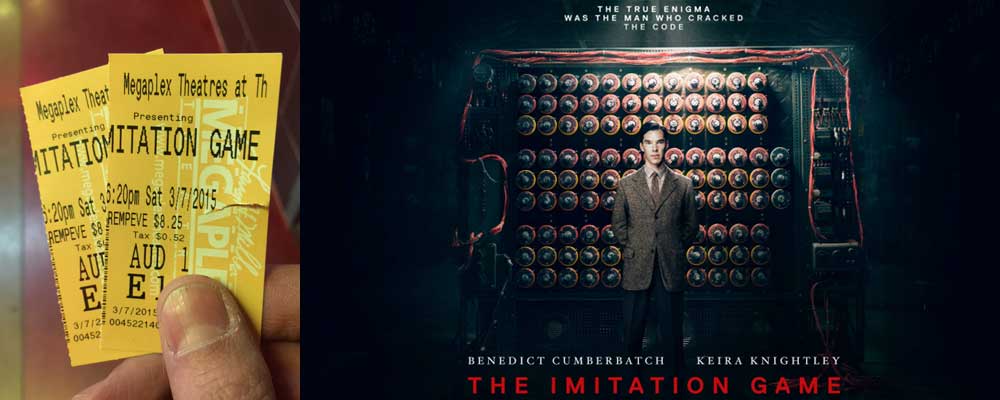 Kingsmen: 7/10 – Over the top. Almost campy. Absolutely the next level of James Bond.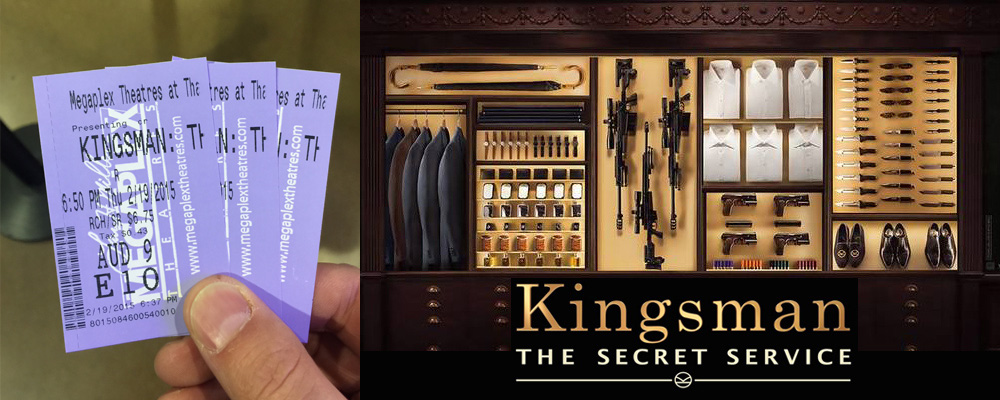 Into the Storm: 6.9/10 – The special effects were top notch. The story was just a vehicle with no substance.
American Sniper: 7.5/10 – I thought Bradley Cooper did a great job as Chris Kyle. I definitely enjoyed the movie more than the book. No opinion on the politics here.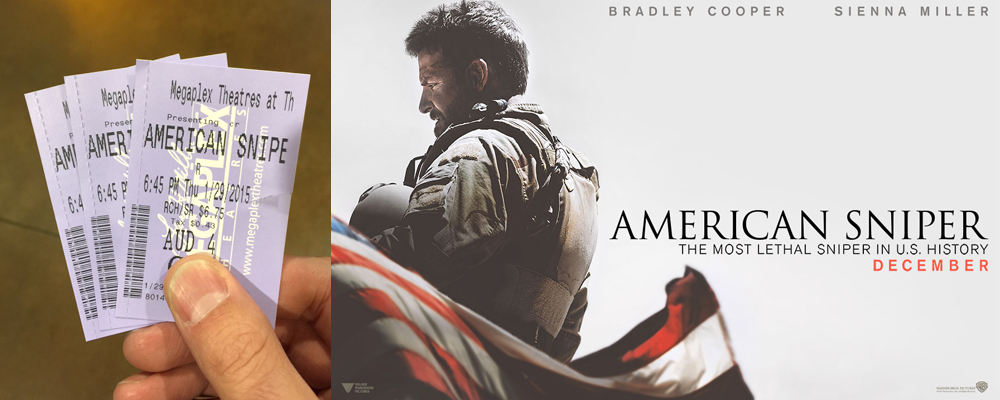 Taken 3: 6/10 – This whole thing feels pretty tired. I didn't like the recasting of Stuart of his metamorphosis into a crime lord. Kind of a mess and disappointing given how fun the first one was.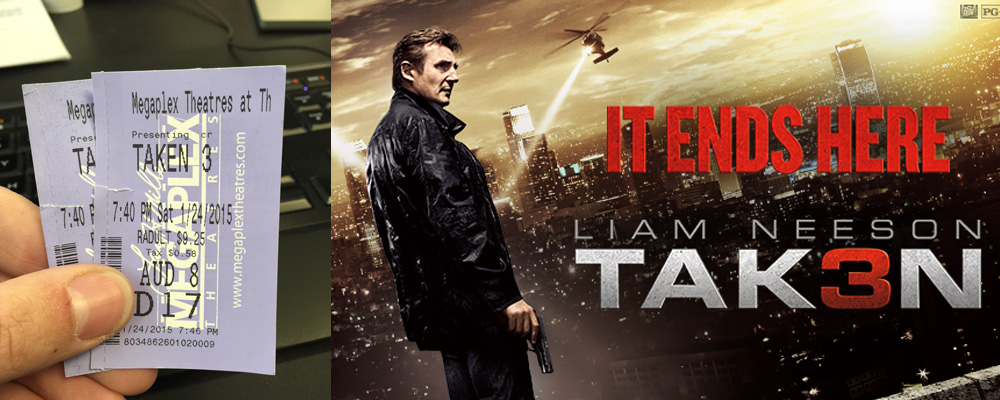 Lucy:6.5/10 – The movie's hook felt a little weak but as a whole it was okay.
Box Trolls: 5.9/10 – Someone had warned me that this was boring. There were some visual effects that I enjoyed, but the story was hard to get into.
Gone Girl: 6.9/10 – Clever at times and certainly disturbing. Nothing that rocked my world, though.
The Captive: 5/10 – Well, that wasn't the best way to kick off the new year. What a bizarre movie. Implausible, uneventful and unfulfilling. It's almost like someone thought cutting it up and placing out of chronological order could fix things. Uh… no.
---