I took my truck up to Luxe Auto Spa for a decontamination & interior / exterior cleaning. I try to keep my truck reasonably clean but I can't do it like these guys. All I could say when I went to pick up my truck was "wow." And I kept saying it. I don't have any pictures of the clean truck ("clean" just doesn't show up in pictures) but take my word for it- amazing.
One thing that I dislike about the Raptor is that wheel hubs, rotor edges and parts of the brake have an ugly unfinished metal look (and they rust and experience discoloration). Here again, pictures just don't the issue any justice. Regardless, the problem has been solved.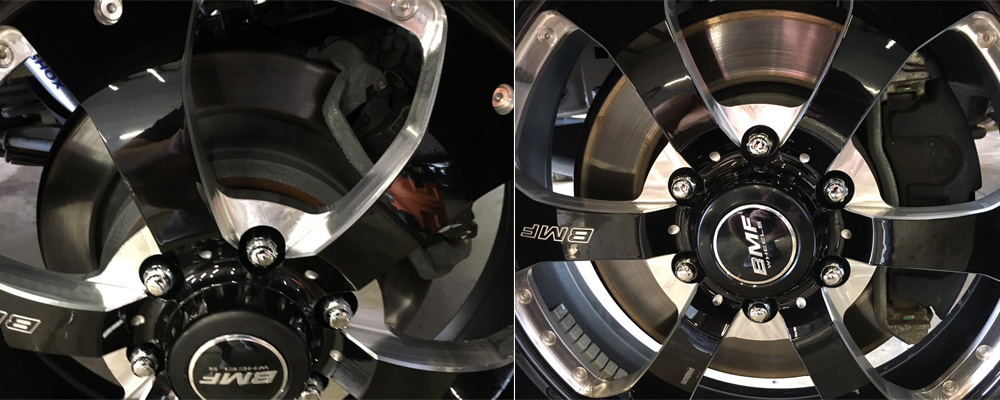 LUXE offers a black ceramic coating they can apply to the unfinished parts. Voila! Instant finished look (which makes a huge difference) & increased protection for the wheels you love.