You probably don't see anything in the first picture (which is the point)… But in the second picture (a close-up) you can see the line of my Corvette's new ClearBra.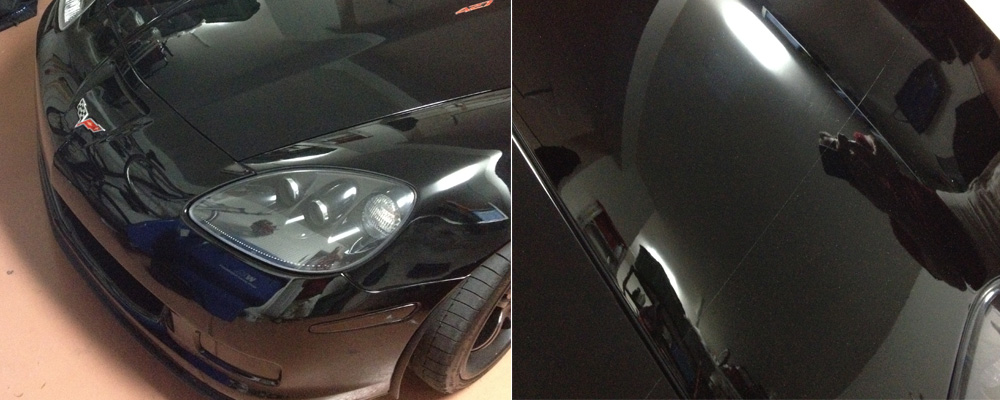 In order to preserve my car's paint (Utah roads are not particularly kind to cars) I had Tint & ClearBra Specialists in Midvale put on their most extensive package (front bumper,headlights, half hood, front fenders, rocker panels, side mirrors and rear fenders). They also did a color wash (the ClearBra was put over it) to make sure everything looked immaculate.
I've had it for a few months now. It looks really nice and was very well installed. Except for one small corner that had an issue when I washed the car, it's stayed in place just fine (I guess you're not supposed to powerwash them). And the other day I was really happy to have it when I drove over a pile of tar covered gravel that someone was nice enough to leave in the road. Not a cheap accessory, but it's good peace of mind.
Yep, I feel like I have to document everything. It's like some kind of disease.
---
Posted by Cam, Jun 14, 2012