A long time ago in a galaxy far, far away (Virginia) I got a Christmas gift that forshadowed my destiny. It wasn't anything cosmically significant, just a "If you only knew" sort of thing. The gift was a Gobot (the poor man's Transformer) named Baron Von Joy. This "friendly robot sports car" just happened to be a Porsche 911 Turbo (930) and the Gobot quickly became one of my favorite toys. In fact, I still have him sitting in my office at work.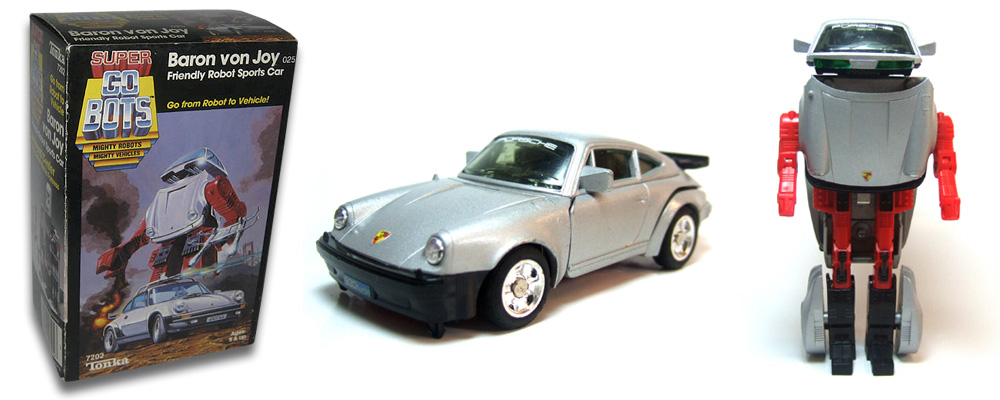 A few years later my Dad introduced to me to Condorman (Disney, 1981). I must have watched the movie dozens of  times and my favorite part was (and still is) when the Prognoviach start chasing Woody and Natalia through Yugolavia. Five black synchronized Porsches (four of them 911s) zipping through canyons in hot pursuit of Condorman left quite an impression on me. You can watch the Condorman Porsche scene on YouTube (it's in German, but you won't really miss much).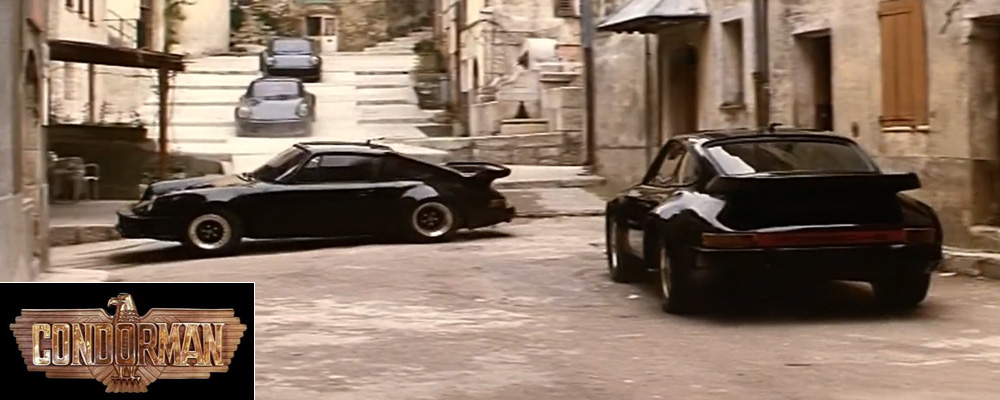 When I started my company in 2002 I actually taped a picture of a Porsche 911 Turbo up on my wall to motivate me. This was America and I knew if I worked hard one day I would own a 911 (ironic that I was fixated with a German car? Possibly… if only the definition of irony was clearer). For the last decade I have browsed eBay on a quest for, among other things, the perfect Porsche 911.
Last year I came across this black 911 and I must have been in my "anything black and red is awesome" stage because I briefly considered buying it.  Luckily I was distracted by a Camaro (the one that got away) and ended up going that route instead. I put the Porsche out of my mind. They were too expensive, underpowered and snobby. Yeah.

But my current cars helped me realize a few things. For starters I was getting tired of the color black. If you car is dirty, scratched or chipped nothing shows it like black. My silver Acura RSX always looked good. My next car should be silver. And all my RWD  cars made me long for something with better traction (remember, I like driving in the canyons). My next car was going to have to be AWD. And the Camaro is so slow…  I needed something with some real power, something that could run a ten second quarter mile.  My next car was going to have to be fast. And then I found it: A fast silver AWD Porsche 911 Turbo.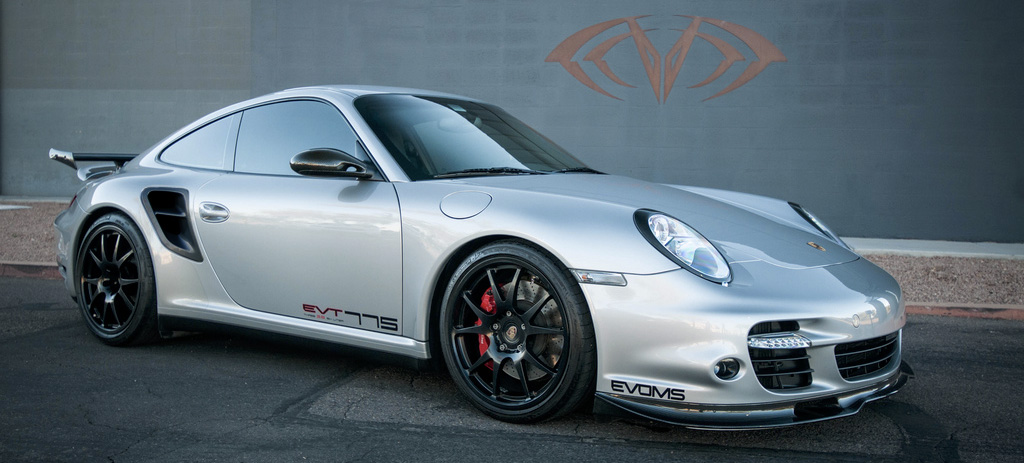 It met all my criteria and then some. It was listed with power output of 780 horsepower and 830 ft/lbs of torque. Black wheels and carbon fiber exterior and interior accents really set it apart visually. And it had a Kenwood stereo with two custom mounted JL Audio amplifiers (my favorite)! Initially I wrote it off as an impulsive pipe dream. Even thought it was an extremely good deal it wasn't exactly cheap. Plus the car had a lot of aftermarket modifications that I didn't really know anything about.
I tried to ignore it for a few days but the car haunted me…. I started doing a bit more research. The car was modified by Evolution Motorsports (EVOMS) in Arizona with their EVT 775 system. The 775 is the approximate horsepower the car puts out. An AWD 775 HP car? Tempting, to say the least! EVOMS is a well respected company, the work was done in October of 2012 and the car only had 11,500 miles on it (3,500 since the modifications).
As I was imagining myself cruising through the canyons with the sun roof open it hit me: Would I even fit in the car? A sun roof can chop off precious interior headroom. In fact that was the very reason I had to buy a Camaro with no sunroof. Maybe I would never own a 911 afterall. I found a local company selling a 2008 911 Turbo and they graciously allowed me to sit in the car and check clearances (not a bad car itself!).

In some ways it would have been simpler if I hadn't fit. Alas, there was plenty of headroom and cabin felt spacious to me despite my 6′ 4″ frame. And then I noticed a 5th gen Camaro with a sunroof sitting in the corner of the same showroom. I was able to verify that the Camaro has definitively less headroom. I was going to be fine in my new 911 Turbo.
Yes, I did what any rational person in my situation would have done. I bought the car (uh… um… okay). I didn't want to have another experience like the supercharged Camaro that got away (I seriously missed it by minutes).
The company that I purchased it from (Expo Motorsports in Texas) was attentive and treated me well. The car had a few issues that were not disclosed- that was very annoying. There were also few typos on some of the paperwork (slightly annoying) but they got everything processed quickly. They also arranged to have the car shipped directly to EVOMS (for free) where it arrived safely after only two days.
My initial contact with EVOMS was excellent. I wanted to have them look the car over and make sure it was in good mechanical shape. They scheduled an inspection, answered all my questions, helped me select a few additional parts (tires, new Brembo slotted rotors and a replacement front splitter) and aligned and adjusted the car's suspension to my preferences. The service level was beyond reproach.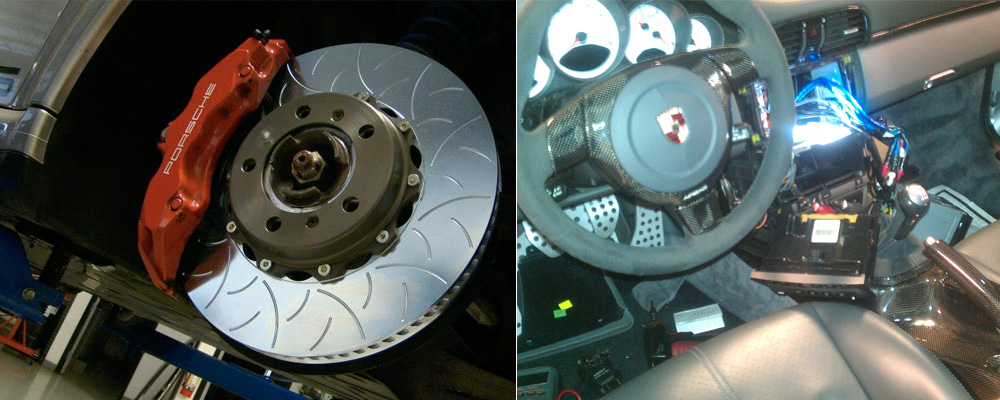 Most of the car checked out fine, but there were a couple of issue. The car needed a new sport chrono gauge, new TPMS sensors and there was a parasitic power drain when the car was off. Unfortunately the drain was nearly an amp and that's simply too big to ignore (turns out it was a bad comfort control module). After ordering in a new part, a little more testing and tweaking the car was ready to go. I am extremely glad I had it sent to EVOMS – it would have been aggravating to have the car arrive with the issues I mentioned.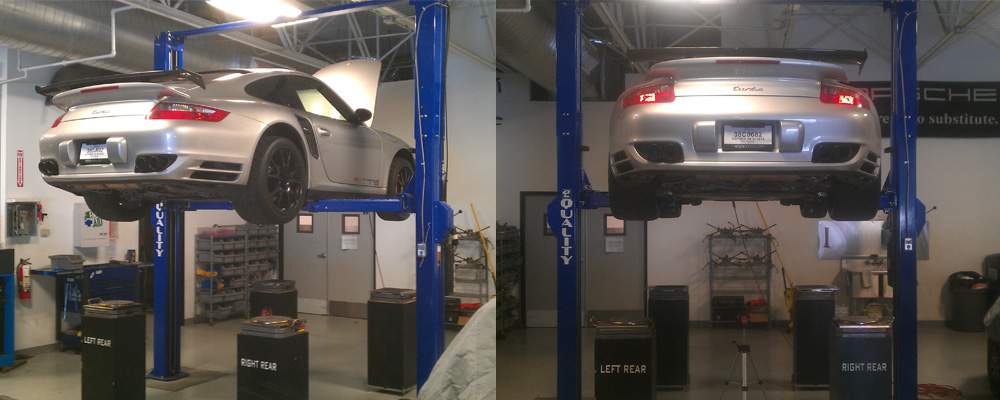 Originally I had wanted to fly out to Tempe and drive the car home (I love a nice long drive), but my schedule ended up pretty full and so I decided to have the car shipped to me instead. It took awhile to find a shipper but eventually the car arrived here in Utah safe and sound.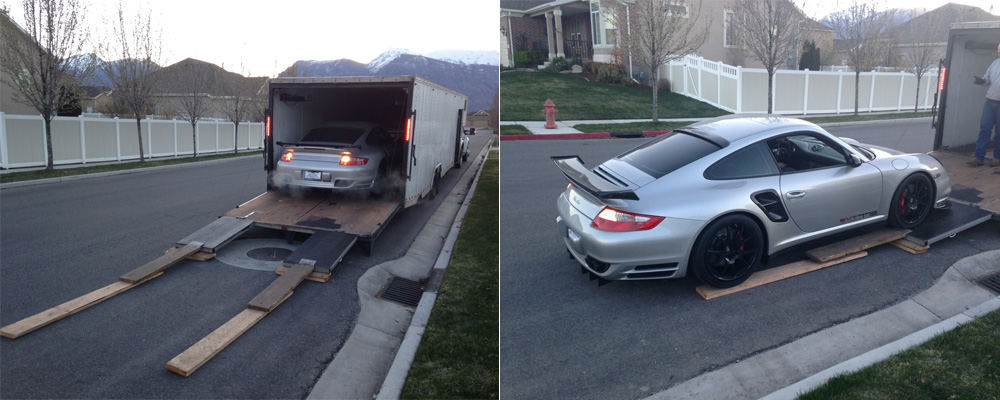 My initial impressions of the 911 are excellent. The handling and driveability is superb. The car is also very fast (from a stop up to about 60 mph definitely faster than the Vette). Once I've gotten the kinks worked out and have driven the car for a few weeks I'll do a more formal review.
Here are a few pictures from the dealership:






And just remember – Chuck Norris drove a Porsche (Good Guys Wear Black).