I've had the 911 for about six months now so I thought I'd do a quick ownership thus-far review. Right off the bat I can say that I've driven this car nearly 5000 miles those six months. Maybe that's not a lot for some people but consider this: I drove my C7 Corvette about 2200 miles in the year I owned it.  Driving the 911 is a pleasure. I go out of my way to drive this car and look forward to it every time- not something I take for granted.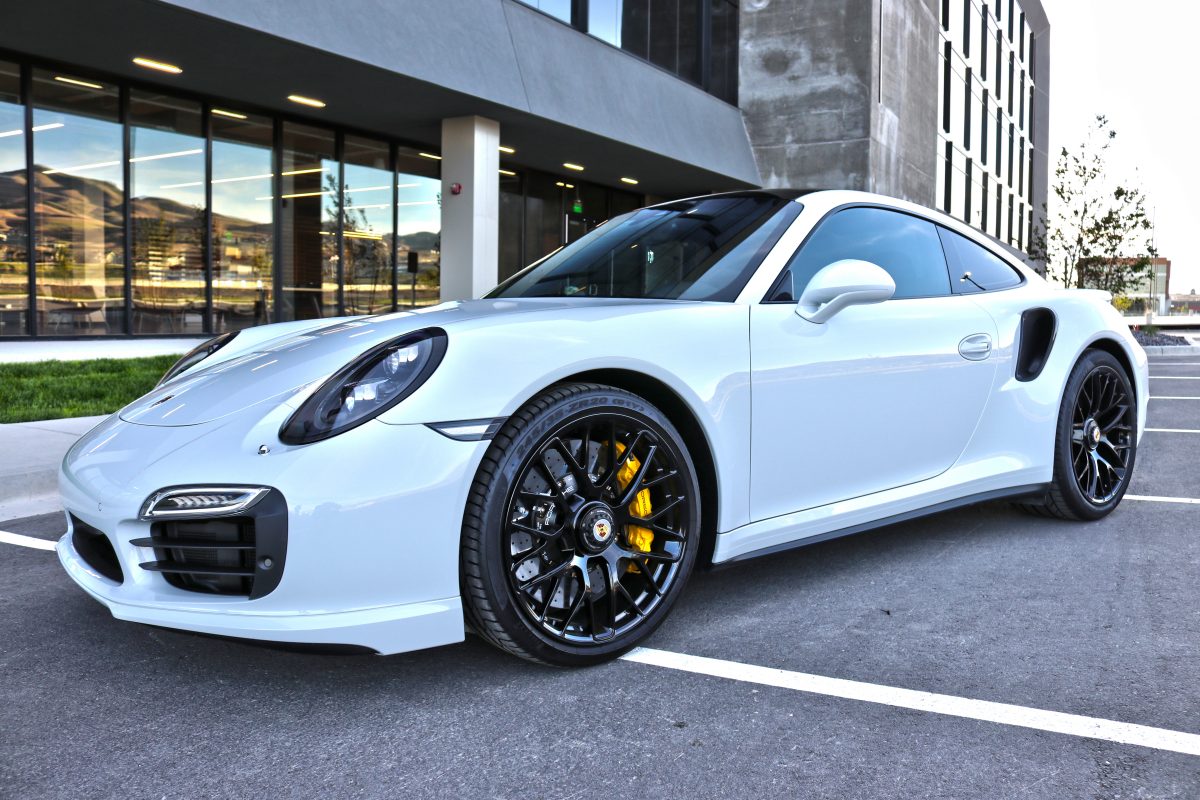 Reliability:
As I mentioned I've been nearly 5000 miles and never had any driveability issues. The car handles like exactly like it's supposed to- perhaps better. I've got zero bad things to say about the engine, drivetrain, brakes and various suspension & stabilization-related equipment.
Unrelated to divability there are a few things small issues that have popped up. For example, I had to have the washer pump reservoir replaced (it was leaking- taken care of under warranty). I've got some rattles here and there that I have to periodically troubleshoot (i.e. the sunroof). Additionally I've had my door panels off a few times hunting down speaker buzz. There is also periodic mooing sound coming from somewhere behind the dash (maybe a failing pump- but it hasn't failed yet). Given the mods I've done to the car I'm pretty impressed that I haven't had anything remotely close to a "problem."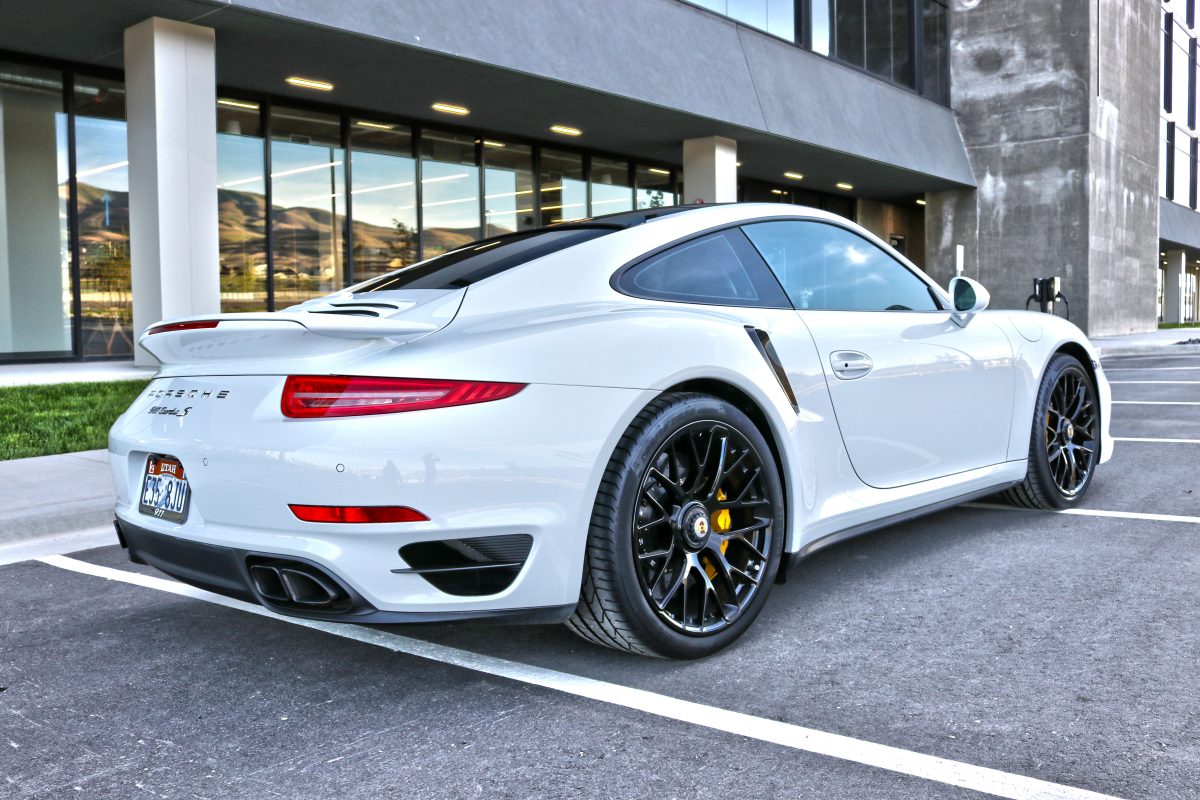 Features:
Having six months of the Burmester under my belt has left me extremely satisfied with the stereo. It never quite makes you tingle (an attribute of higher end systems) but it's extremely clear, the mids are rich and full and the bass does it's job. All in all this is my favorite factory upgrade. My biggest stereo gripe (minus the door buzz) is strictly related to the interface: No volume indicator. I guess they just figure you can hear how loud it is… unless you can't (like if there's something wrong with your source). I've been burned by this little omission more times than I care to admit.
I still love the sunroof. It's easily my second favorite factory option. I love being able to have additional cabin light, I relish the breeze / wind that comes in and I think the exterior is well served by the black contrast. Every time I get in I appreciate how much headroom there is despite the sunroof's presence.
There are many other features that I continually enjoy too- the lightning design package (that ambient light is sweet), the entry and drive system, ventilated seats and the LCD screen in the gauge cluster. Admittedly many of the car's features I don't really use such as the back up camera, PDCC, navigation, the auto start/stop function and things like that. I don't really miss the HUD from the Corvette either.
Comfort:
The 991 really is a comprehensive synthesis of "sport" and "luxury". The 18 way adjustable seats have accommodated me perfectly on all 5000 miles. And another mention here of how spacious the interior of the vehicle is- I have never felt cramped inside the 991. Getting in and out can sometimes be a bit of a challenge for friends though (okay, and me too). The back seats aren't comfy, but it's a huge plus that they are present at all.
The suspension on this car can be a little jarring which I continue to notice from time to time. I do have the option to lower the tire pressure a bit for a more comfortable ride, but I can't bring myself to do it. The interior noise (compounded by my aftermarket exhaust) is still an issue when I have guests, but when I'm driving alone I never give it a second thought.
I'm not sure where I put this so I'll stick it here: Visibility in this car is top notch. I really feel like Porsche nailed that. No claustrophobia, but I also don't feel like I'm in a fishbowl. On the freeway I rarely feel like I might hit the driver next to me while changing lanes (candidly the lane change assist option now on the 17's would be cool).
Driving & Handling:
So good. So amazing. The car does whatever you ask and most of the time it seems just as excited as you are. It hugs the road with ferocity. It takes the sharpest turns without excuses. It's fast and then it goes faster. As soon as you're ready to brake you realize you're already stopped. This car is just pure bliss to drive. The only thing that's changes over six months is that I've gotten a bit better at driving it- but that only makes me realize how much untapped potential the car has left (I'm not a great drive, by the way).
The PDK transmission deserves it's many accolades- it has you covered in every situation and it's smoothness is unrivaled. I don't think there's a better transmission out there. I still haven't given the "missing" manual gearbox a second thought.
The all wheel drive system in the 911 enhances every aspect of driving. For example, the launch control is out of this world. The steering, the grip and they way the car transfers torque / power where it's needed is exceptional. I finally had a chance to make a run through the Alpine Loop. I couldn't even make the tires chirp- unreal.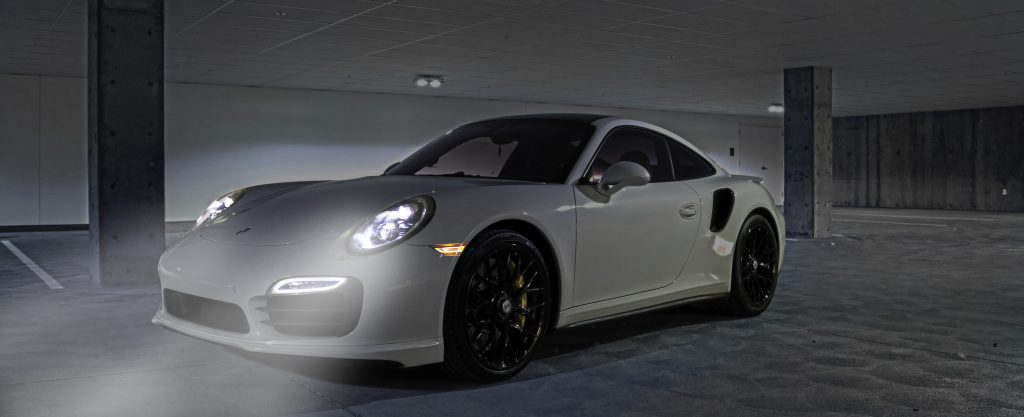 Styling:
I still love the car's looks. After six months I can state with absolute certainty that this car rarely garners much attention (which is just fine with me). It's not as visceral as some cars, but it's still refined. I still love the color- metallic white was the right call, especially with the added carbon fiber accents. Interior color has been great. I've never gotten in the car and thought "This is boring" or "I'm sick of this color." I really wish there was somewhere to put my phone- that's annoying.
Mods:
I second guess a lot of things and the mods I have are no different. I've been happy with everything but I always wonder if I've made the best choices. I guess that's something I might not ever know. Given that my day at the track gave me a 10.8 @ 132 mph I definitely feel like the modifications work and the car is running very well. Most of the mods you don't hear or see if they are doing their job well. The exhaust is probably the exception to this. I'm really happy with how the the Fabspeed looks- it's worlds better than the stock offering. I like the sound quite a bit but it definitely has some droning / resonance at certain speeds. I'm not 100% sure if I'd do the Fabspeed exhaust again.
Conclusion:
Having owned this car over six months all I can say it's still blowing my expectations out of the water. It is refined, powerful and a true diver's car in every sense. Hands down this is the best car I've ever owned.