Jazz and I go way back. While I'm not a huge fan of the music, I absolutely the 935 Porsche Transformer from the 1984 cartoon series. In addition to be being a robot stud he was one of my favorite cars. I'm always a little slow on the uptake so I missed the release info for the Generation Toy J4ZZ figure. I finally got around to picking on up last month and I have to say it's pretty amazing.

The box's slipcover features some very nice artwork. Inside you'll find the figure, a blaster and some instructions.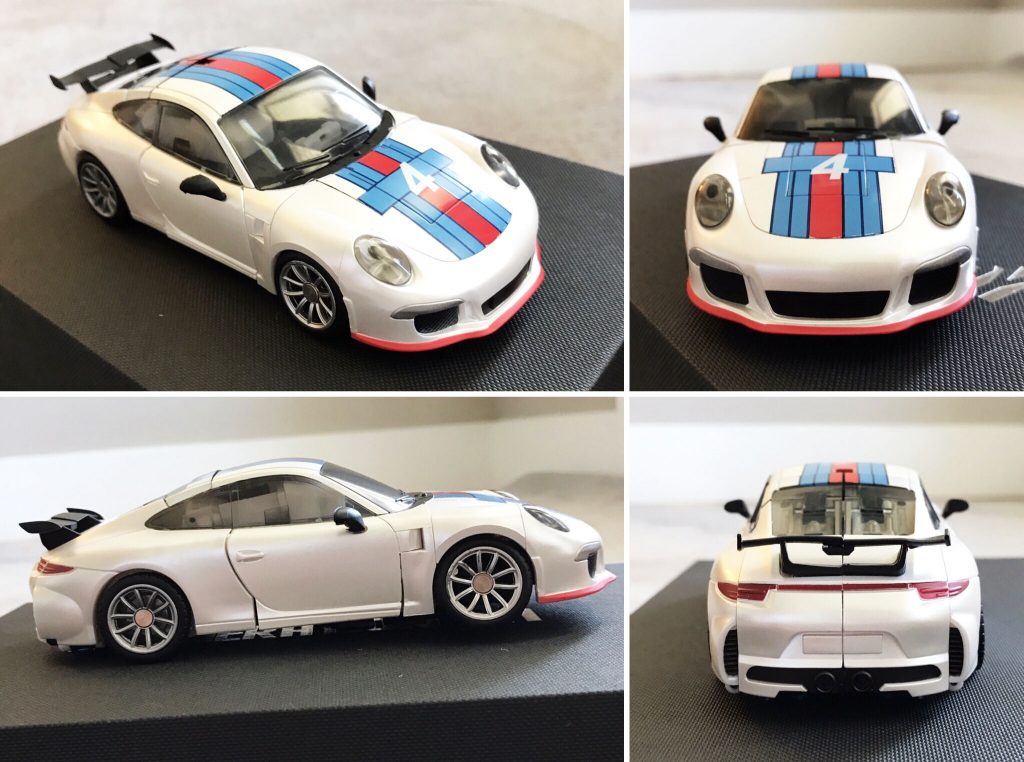 The car looks exceptional. They opted for a pearl white finish which looks good but might not have been the perfect choice. The detailing and fitment are excellent and the molding and paint are nice as well (there is one paint spot that's an issue on my car and the side view mirrors need to be cleaned up a little). This particular model has a Porsche 991 front and a [more or less] 991 rear. That's more exciting for me than a 935 since I've actually own a 991 style Porsche.

This is a 991 Martini Porsche and I'm certain the Generation Toy J4ZZ is modeled after this car (or one similar to it).

As far as transformation goes: One look under the chassis and it's clear there's a lot going on. J4ZZ comes with instructions, but it was honestly easier to stop using them and figure out the transformation on my own. Most of it is quite intuitive, although there are some small flaps here and there that I missed the first time around. This is definitely not like the toys you played with as a kid!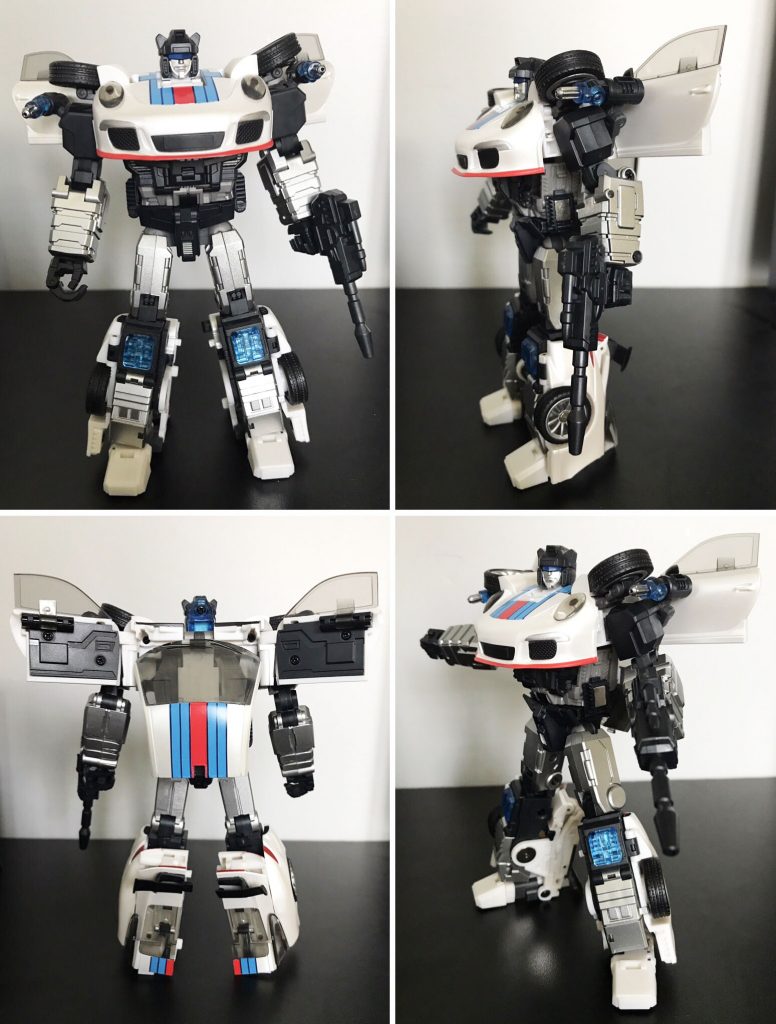 The quality on J4ZZ is comparable to other Masterpiece releases that I have (but to clarify- this is not a Masterpiece release).I can't even fathom the amount of engineering that went into this project. I am blown away by how good he looks in car and robot mode. Everything is properly jointed and you can easily achieve some hero-caliber stances. I think this is an easy recommendation. If you love Jazz and you're okay with it not being period-correct piece I'd pick one up ASAP.
Rating: 9/10