I've been trying to balance out Truck purchases and projects more evenly with the car's. I picked up "TheStubby" antenna a couple of days ago based on the much lower profile appearance. Installation was super simple- just wrench the old one off, make sure you have the right one (compare threads), then screw the new one in and enjoy!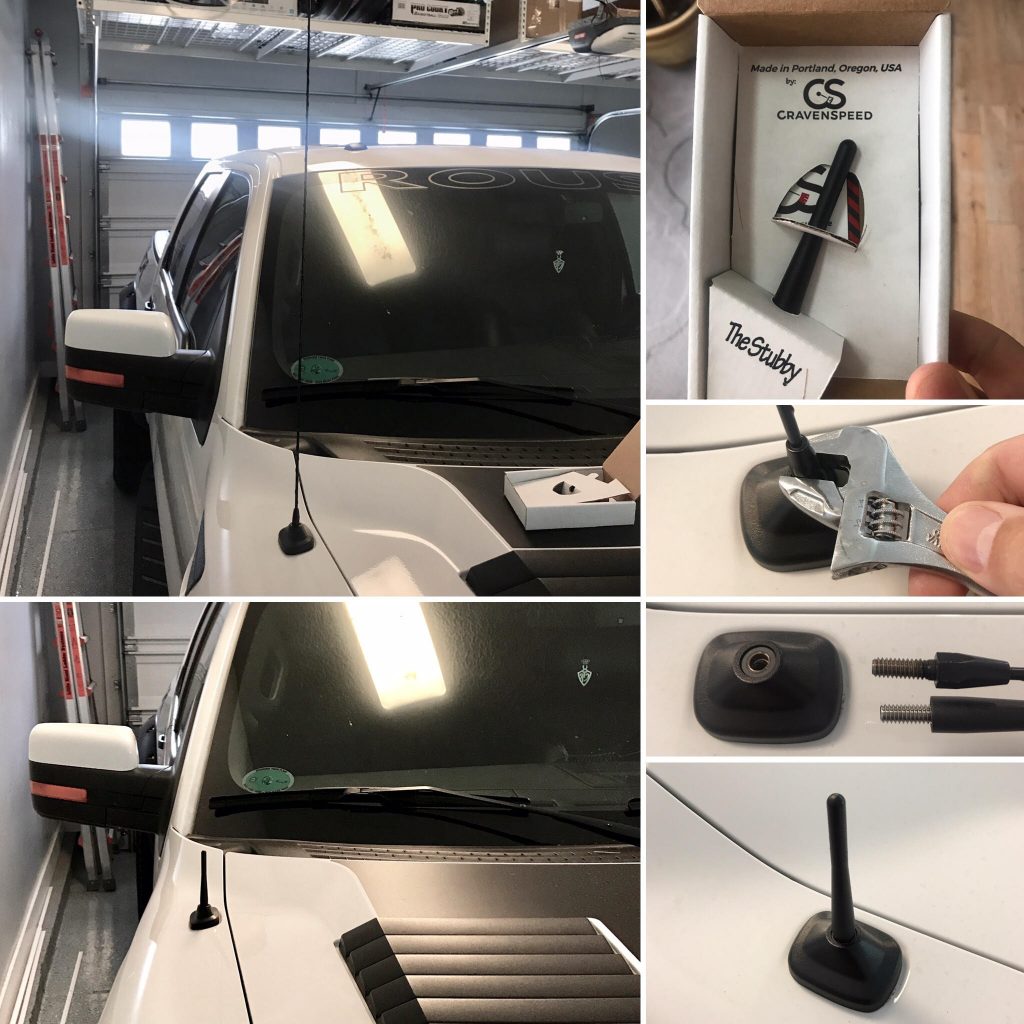 The Stubby isn't going to hit that drive-in sign, the car wash sprayer thing, or drag across the bottom of a garage entrances. Given it's diminutive size it's mush less imposing. I'm still considering whether I like the actual look better. Don't get me wrong- it certainly looks just fine. As far as performance- I drove around to a couple low-signal areas and it performed like a champ. No reception issues!
Overall: 9/10 (because I'm not totally sold on the look).
But I'd easily recommend this as an upgrade to anyone with a Raptor.
I'm trying to decide if a stubby installation video would be worth the effort.  It might be a good opportunity to bust out the new camera. Hmm .