I have dedicated this page to movies that I have watched in 2016 (these have to be fairly current movies from this year or late last year to make the list). Older years will show up as blog posts (there is a link section at the bottom of this page). Newest movies are at the top. My goal this year was (as always) 50 movies, half in a theater. I ended up with 64 movies total & 25 in theaters. Not too shabby!! 
Sing, 7.5/10 – Better than I expected. I always like a good underdog story and this is a about several of them all mixed together. Sidenote: I think paper tickets are slowly fading away…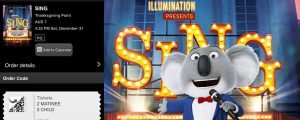 Star Wars: Rogue One, 7.5/10 – Very high production values. CG Tarkin & Lehi were a little uncanny-valley to me but it was the best human CG I've seen. Maybe it was because I already knew everyone was going to die but I didn't feel any strong emotions when they did. It made me feel the movie was sort of soulless. A great action flick nevertheless.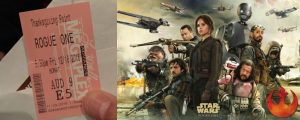 Jason Bourne 7/10 – As an action movie it was great. Honestly I didn't understand some of the character motivations which made it hard to get invested.
Dr. Strange, 7/10 – I feel like Mr. Grumpy Pants giving this a 7 but I don't get Dr. Strange as a hero. When you find out there's a whole school of people being taught these same cosmic secrets it takes away from his special-ness.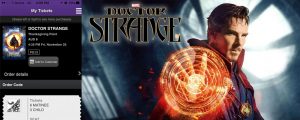 Moana 7.5/10 – Meaningful and fun to watch. Good songs too!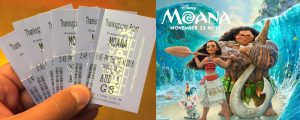 Hacksaw Ridge, 9/10 – Exceptional. There's just not another word for this movie. Wow. Okay, I found another one.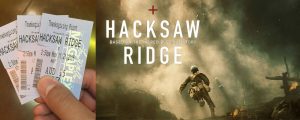 Hell or HighWater, 7.5/10 – There's not really anything here to dislike. I'm not sure why I'm giving it a 7.5. I think it's because of the ending- the movie leaves you with both eyebrows raised.
War Dogs, 7/10 – Interesting action thriller. I don't feel like Jonah Hill pulls off his role very well.
Mechanic: Resurrection, 5.5/10 – I'm going to be hard on this one because it's got to be one of the stupidest movies I've ever seen. No part of this movie makes sense to me. Fun to watch, but hard to watch.
Don't Breathe, 7/10 – If you're into thriller's this one isn't too bad. It's got some weird twists but I feel like it achieves its goal of being intense.
Teenage Mutant Ninja Turtles: Out of the Shadows, 6.5/10 – I actually appreciated that the movie tried to stay true to the cartoon's roots- sort of a wild throwback! That doesn't make it good, but it's definitely not bad.
Bad Moms, 6/10 – Probably not for dads? There were some really great exasperated parent moments, but the movie as a whole was a bit of a stretch.
Sausage Party, 6.5/10 – I watched this edited so I probably missed a bit of the movie's desire to shock. Animation is so-so, the movie is preachy in an "everybody be friends" kind of way. Love the concept, execution was okay.
Race, 6.5/10 – The inspiring story of Jesee Owens and his 1936 Olympic triumph. I kept waiting for Jason Sudeikis to say something funny but he didn't. Few people can transition between comedy and drama well (Robin Williams set an impossibly high bar).
Nerve 6/10 – I like the idea of a social game that required more and more interesting dares in exchange for money. The execution in Nerve wasn't bad, per say but it doesn't really teach the lesson it wants to. (I really need to get into my theater swing).
Warcraft, 7/10 – Some bad GC and acting, but also some good CG and acting!
X-Men: Apocalypse, 8/10 – I fully admit that I don't understand how or even if the new movies form a single continuity anymore. But I know I love watching the X-men kick butt and fight a super mutant bent on world extermination.
Pop Star: Never Stop Never Stopping, 7/10 – Some genuinely funny and insightful stuff. A surprising amount of heart.
The Purge: Election Year, 6.5/10 – I wasn't all there when I watched this movie but I get that the Purge is a crazy night.
Central Intelligence, 6.5/10 – Some good humor, but I don't like seeing the Rock play a naive dumb-guy character.
Now You See Me 2, 6.7/10 – Less of a heist-type movie than the original. You can see the major plot twist about 2/3 of the way in. You hope they don't try and sucker punch you like that but they do. Still a fun romp.
Star Trek: Beyond, 8/10 – This movie goes from 0-60 in no time which I like. It's not perfect, but good action makes up for it.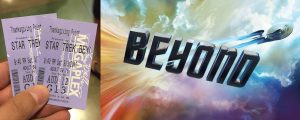 The Legend of Tarzan, 8/10 – This got blasted by critics but I'm not sure why. The ending is a little over the top but the movie is a total blast.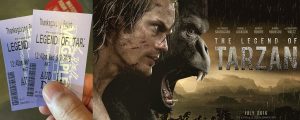 Angry Birds, 6.5/10 – I kept wondering what kind of plot they'd come up with to turn the game into a movie. The movie starts off pretty well but by the end it's sort of like watching cut scenes from the game. Solid effort in many ways.
Kubo and the Two Strings, 8/10 – There is so much to like here. Great story, visuals, humor and adventure.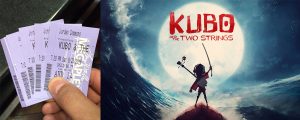 Hail Caesar!, 6.5/10 – Sort of bizarre. It's like a bunch of celebrities got together and decided they wanted to make an old fashioned movie. But you can't make old fashioned movies now so they made a movie about old fashioned movies. A semi-enjoyable mess.
Miracles from Heaven, 7/10 – This is a sweet faith promoting movie. Acting was pretty solid. The it drags a bit the story is interesting (although it's given away completely in the trailer).
Criminal, 6.8/10 – And once again Ryan Reynolds' memory has to be transferred. This guy! Kevin Costner was fantastic.
The Secret Life of Pets, 6.5/10 – Unfortunately the trailer was the best part of this movie. Too many characters I disliked, doing too many things I didn't care about.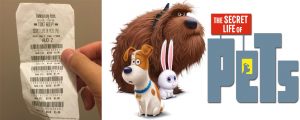 The Visit, 7/10 – M. Night shows us he's still got (some of) it. The twist is great- didn't see it coming at all. But it was revealed prematurely and the ending lacked oomph.
Ghostbusters, 7/10 – Silly. A okay update. Loved the effects.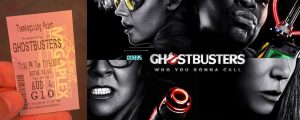 Free State of Jones, 7/10 – While excellent on many levels (it's portrayal of racism is deeply disturbing) it started to drag on toward the middle.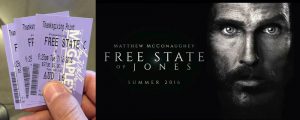 Self/Less, 7/10 – Not bad. I don't understand how Ryan Reynolds ends up in this role over and over though. It's bizarre.
Eddie the Eagle, 7.5/10 – Fairly inspiring. Although the "celebrate mediocrity" undertones the movie champions are less so.
The Hateful 8, 7/10 – It feels like it should have been a good murder mystery. But the "mystery" is revealed too soon, it's messy and the ending is unfulfilling.
The Shallows 7.5/10 – Jaws for 2016!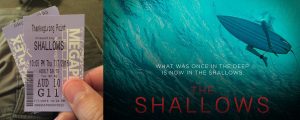 Independence Day: Resurgence 6.5/10 – This mess hurt me. There are so many bizarre plot holes that my mouth fell open. "Let's remake the first movie. But let's make it really bad this time."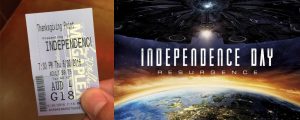 Finding Dory 8/10 – Cute and mildly moving. It was nice to see a Disney movie with a happy ending.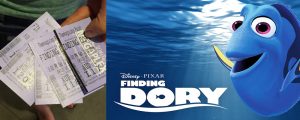 Secret In Their Eyes 6.5/10 – Wasn't really feeling it. Julia Roberts was solid. Nicole Kidman – what the hell?
Gods of Egypt 8/10 – I was ready be offended by poor acting, storytelling, visual effect and cast white washing, I imagine the critics must have watched a different movie. This was exciting, fun and the visual effects were awesome. Great action / adventure flick.
Risen – 8/10 – The fictional account of the conversion (?) of a centurion tasked with disproving the resurrection of Christ (on a "find the body" mission). Firs class film making all the way. Touching and thoughtful.
The Jungle Book – 8.5/10 – Lots here to like. CG animals have come a long way. Truly menacing at times. I wish they hadn't worked in King Louie's song (it didn't fit in this non-musical) but that's a minor grip and my only one.

The Finest Hours – 7/10 – A slightly above average overly embellished sea-rescue-action-drama. Some truly thrilling moments mixed with some less than interesting exposition.
The Abolitionists – 7/10 – The subject matter is deeply disturbing but I feel like this documentary brings needed awareness to a very serious problem. I hope the film's motivations are altruistic.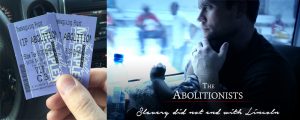 Jobs – 8/10 – I'm a little late to the party on this one. I thought it was very well done and in a twisted way, I really related to Steve Jobs as an adopted child, wary parent and perfection-driven businessman. Myabe he wasn't the nicest guy, but sure got a lot done.
5.5/10 The 5th Wave – I know this wasn't a big budget movie but… man. I didn't read the novel this was based off of so I'm probably not invested enough either. This movie made my head spin with it's nonsensical plot and painful acting. Can't win them all.
Captain America – 8/10. Just because it was awesome to watch super heroes fight each other. Way more interesting to see good vs. good.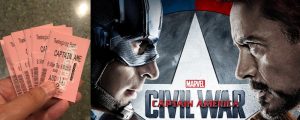 Sisters- 6/10 – Had it's moment, but as a whole not very funny.
The Big Short- 8/10 – People should have gone to jail.
Victor Frankenstein- 6.5/10 – Not a terrible effort, actually.
Point Break- 6/10 – This should have been a 30 minute documentary on extreme sports. Instead they tried to make a movie. Stick with the original.
Trumbo- 7.5/10 – Great story, historically interesting. Prior to the movie I had no idea who Dalton Trombo was but I am reminded that in a world of seven billion people each person had a fascinating story.
Allegiant- 6.5/10 – Sort of plodding stretched. Not as good as the first two. Peter's character makes zero sense to me.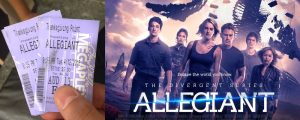 Batman vs. Superman: Dawn of Justice- 7/10 – Pretty dark and humorless. Everything is driven by rage, fear and lust for power. I like the casting here, but is not a movie that's going to launch an empire.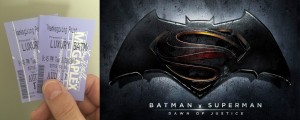 10 Cloverfield Lane- 8.5/10 – This is an intense movie that will keep you on the edge of your seat. In a word: disturbing. Also, VIP luxury seats are only $5 on Tuesdays!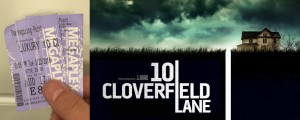 Zootopia – 9/10 – And adorable movie with a poignant message. Zootopia delivers on so many levels – superb acting, enthralling visuals & plenty of laughs.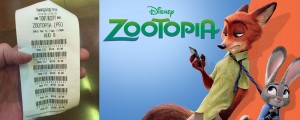 Deadpool – 7.5/10 This movie definitely tries a little too hard. It has some hilarious moments and plenty of great action but it just goes too far. Which may be the point.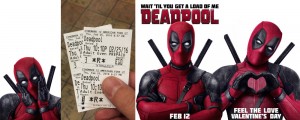 Bridge of Spies – 8.5/10 A strong thriller. I love the story and the pacing was excellent.
Hotel Transylvania 2 – 6 /10 A few funny moments, but in general the characters come across as helpless morons.
Cinderella – 7.5/10 Great version of the Disney classic. Strong performances all around and a lot of fun.
Age of Adeline – 7/10 Far fetched but a moving story nevertheless.
Kung Fu Panda- 7/10 – Felt predictable. Some of the characters seemed to be bored (is that even possible w/ CGI?). Still, uplifting, visually excellent and Po finds his Dad and he's not a total looser. BTW: $5 Tuesday at the Megaplex includes 3D!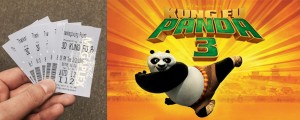 Goosebumps 7/10 – I didn't read the Goosebumps series much (if at all) but I was familiar enough with them that the movie felt familiar. Overall this was a fun movie.
Concussion- 8/10 – Some people stand for something. Others die for it. Will Smith and the supporting case deliver a gripping performance.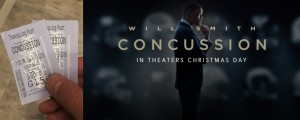 Everest- 7/10 – Engaging and compelling, but ultimately a bit depressing. Why do people feel compelled to climb it? We got to watch this with someone who had just gotten back from Everest and it was fascinating to hear a first hand account.
The Walk- 8/10 – What a rush! Even the second hand vertigo is intense.
The Revenant – 8.5/10 – brutal and one dimensional, yet viscerally enthralling. I'd swear Tom Hardy is a real-life nut job.


---
2015 Movies
2014 Movies
2013 Movies
2012 Movies
2011 Movies
2010 Movies