I'm a big fan of Fox's Human Target. I'd love to give a critique of the show, but that would be a post for one of my other blogs  (that will never get made). Suffice it to say, I was thrilled when Chance pulled up in a Chevrolet Corvette GS (I was getting sick of him driving that Camaro around).

At first I couldn't quite tell what model it was. It looked kind of like a Z06, but it also looked like a coupe. I confess I had to do a quick search online to determine it was GS. I haven't kept up on Chevy's upgrade packages lately. It's a sweet looking car. Even though I prefer black bodies and blacked out rims I can still appreciate this beauty.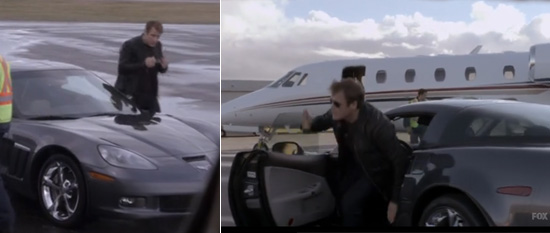 I haven't seen too many Corvette's on TV (at least not on the shows I watch) so this was a nice little surprise. I hope Chance keeps driving it!
---
Posted on Feb 27, 2011