First I want to have a moment of silence for my old fit bit. It served me well for about a year and then slowly but surly began to fall apart. Using various adhesives I was able to hold it together for a few weeks until my new ionic arrived. Thanks little fit bit buddy- you did good.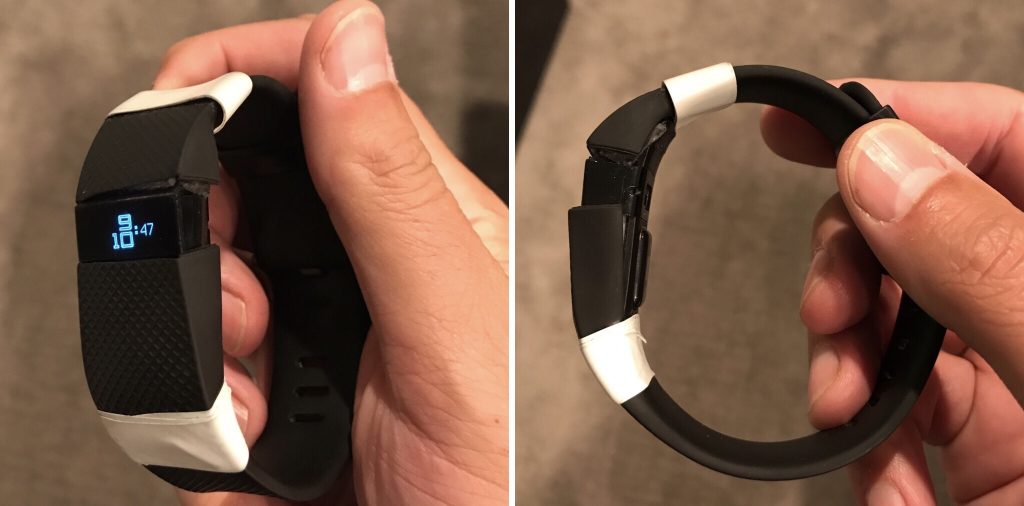 The new fitbit ionic is such a tremendous step up I'm not even sure where to start. First impressions were really positive (and impression have remained positive). Here's anunboxing and a wrist shot: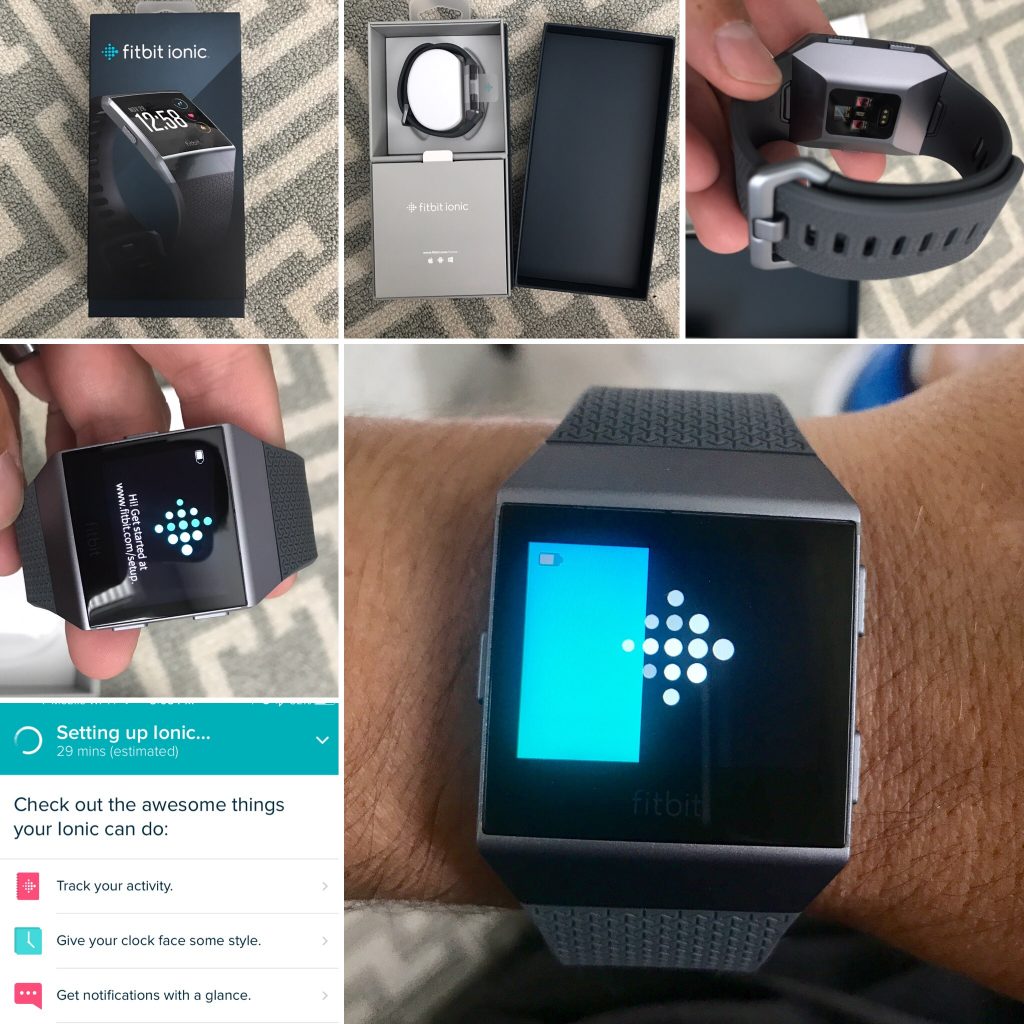 Setup took a long time but it was pretty painless; the watch updated and was configured within an hour and there were no unexpected issues.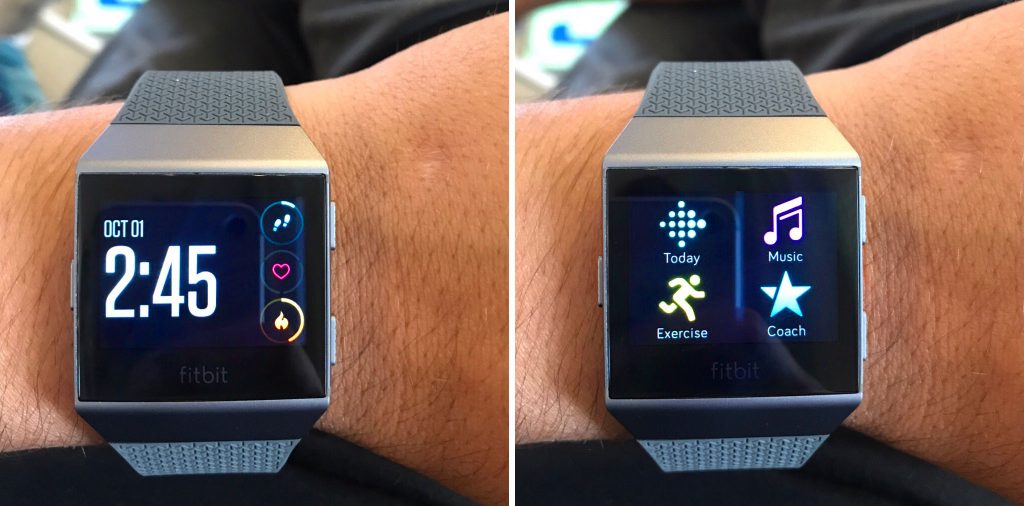 Here are some quick thoughts on the ionic:
Comfort: Wow. New band is exceptional- love the way the updated clasp works. Light and unobtrusive.
Appearance: Very classy. Nice large face (I don't like small watches). A bit boxy in appearance. Beautiful color screen (my pictures don't really do it much justice).
Functions: Typical stuff like timers, steps heart rate, etc. Meditation app, coach and the ability to load your music on are nice extras. Built in GPS is exciting. Also, the ability to swim in the ionic could come in very handy. Nice to read texts / notification on my watch (although the vibrating is tinny and annoying).
One other annyance: You can set the ionic to show you messages receive on your phone. Texts are fine but when there's a reminder alarm the ionic let's you know… over and over and over. You can to disable it on the phone side.
Accuracy: The GPS matches my Runkeeper app quite well. Gets walks / runs without GPS incorrect (and the editing feature is not working). Auto logging cuts off a significant amount of, foe example, a walk. Hear rate monitor accuracy seems to be better.
A very solid offering from fitbit! I'm quite happy with the watch so far and I'm excitied to see how it works and wears as time goes on. The fitbit app remains the same and I find it to be one of the most comprehensive heath apps available.
Score: 8/10
10/15/2017 Update: I just realized the other day that I was sent the wrong color watch. I'd ordered the black / grey but I was sent a blue / grey. However I think that ended up being a good mistake; I really like the color of my watch.
Also, one thing about this ionic really bugs me. If you have the "Notifications: Receive notifications from phone" set to "on" you can see text messages displayed on the watch's screen which is great. You also get notifications from alerts (i.e. calendar events) sent to you phone… and they keep coming. The watch will continue to vibrate until you actually look at the notification on your phone. I don't know if that's the way it's designed but it's very irritating.