These MACarbon seat belt buckles have been a bit of a headache for me. I had to modify the covers for the two rear buckles before they would fit. A recurring warning light forced me to replace the front passenger side buckle altogether. And then the new buckle promptly "broke" apart (the two parts of the housing separated and it's much worse where the belt is attached and there's tension). I'm not sure if I'd buy / install these parts again.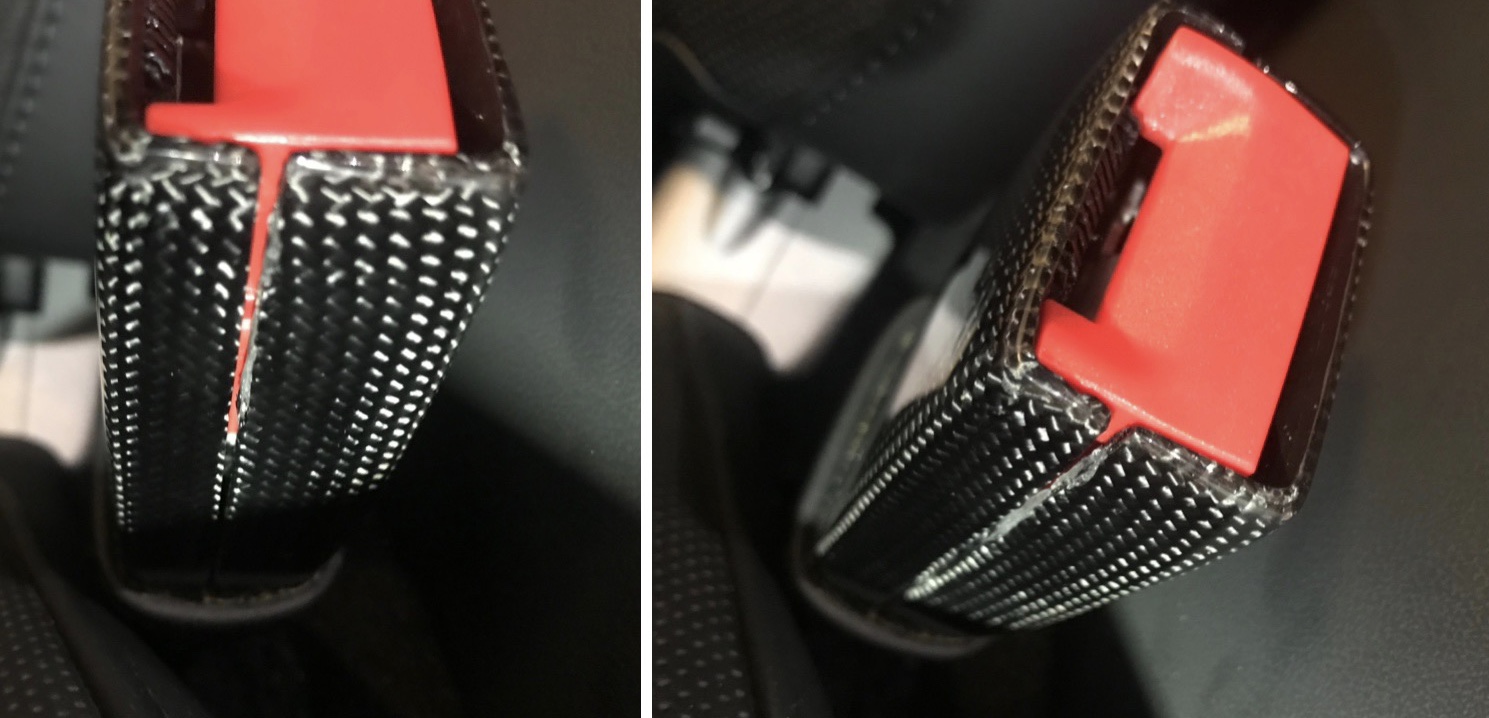 Regardless, I'm a guy that looks for solutions. The first thing I tried was epoxy. I glued the halves back together but they came apart again shortly after transporting a  passenger. I considered a number of different options before settling on some 3M adhesive- the same stuff you might cover the exterior of your car with. I cut out a couple of sections and did some test fitting.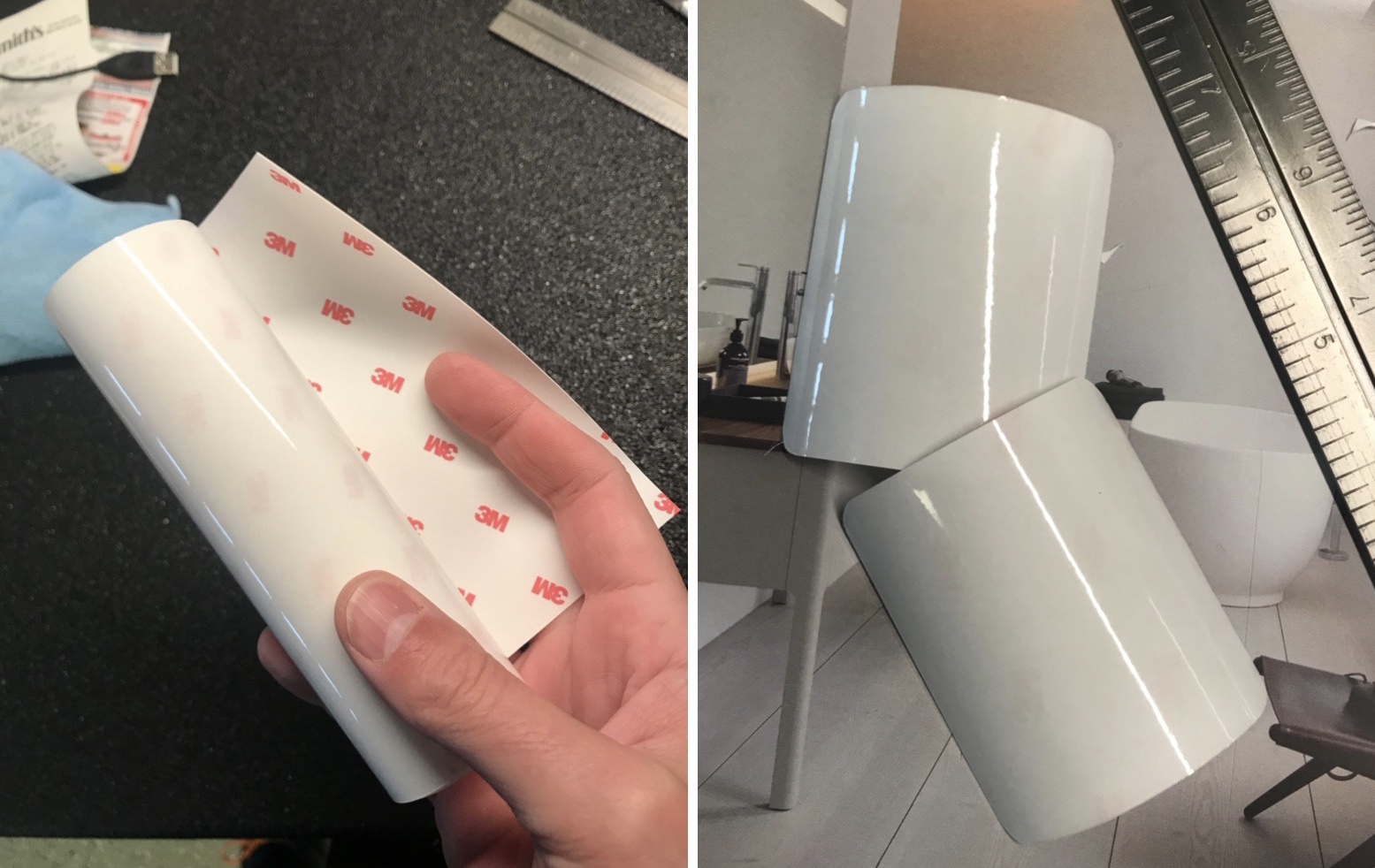 Originally I had just intended the fitting to be temporary but the 3M seemed to be exceptionally strong and the installation went fairly well (you can see the lines in the pictures but in real life it's very hard to see where the film is at all).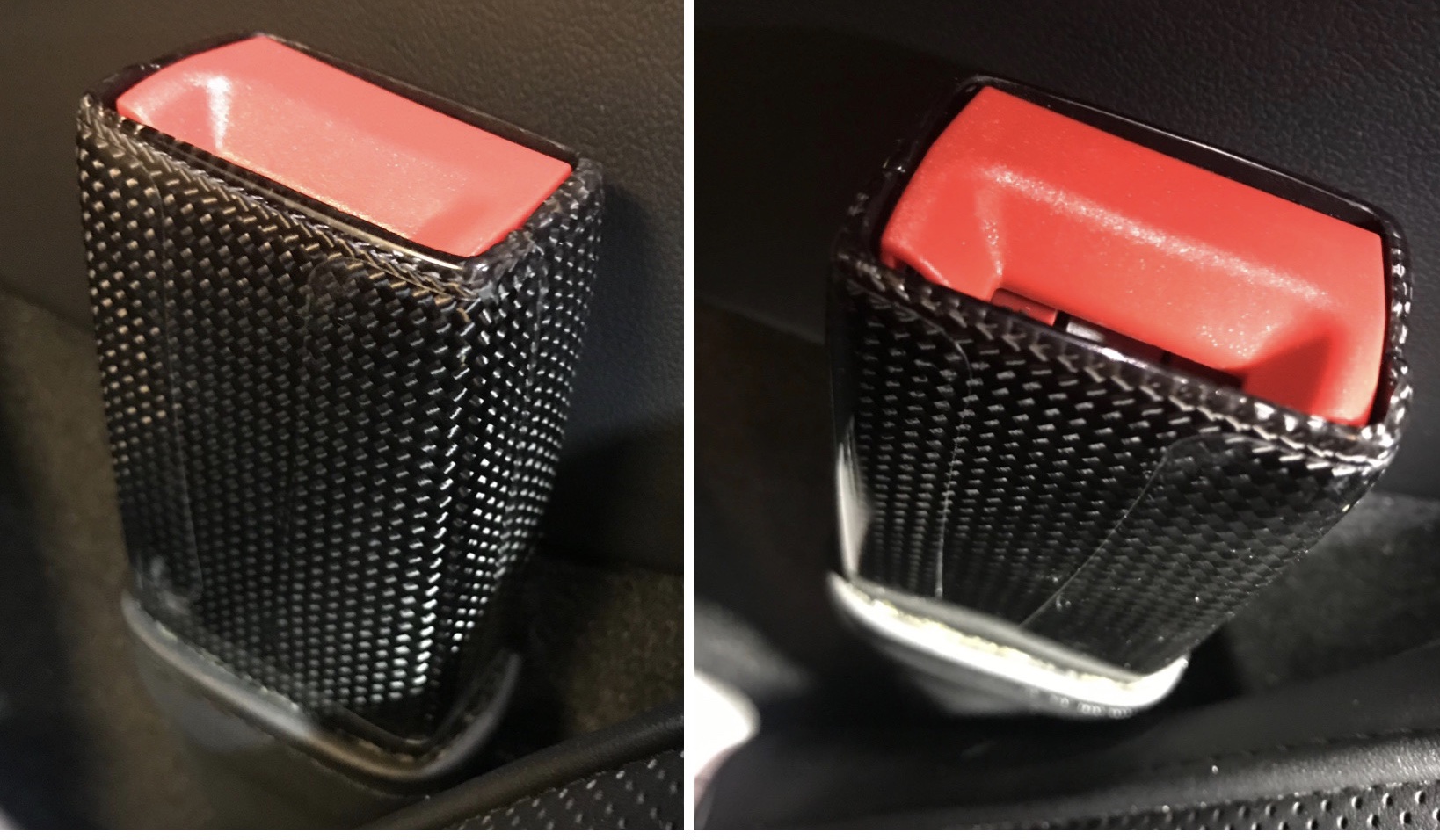 One of the back seat belt buckles also had a case that was coming apart so I applied the 3M there as well. I suppose my next step will be to see how well the film works over the coming months (I'm worried about its ability to stick and the potential of stretching). In the meantime this appears to be a quick and elegant solution for anyone with a similar problem (and not just limited to seatbelts folks– you can wrap this clear 3M film around pretty much anything).